Sunrise shoots are something I've rarely done over the past 7 years. 3 times I had made the effort to wake up early and head out to capture the different light. This past weekend was the fourth time and I have to say, it was really enjoyable.
Being that I like many post photos online to social media sites, I have made many friends online over the years. One of those friends is Tony (that's him in the photo below) who I have spoken to over the years . He was visiting for the long weekend and convinced me to wake up for a sunrise shoot.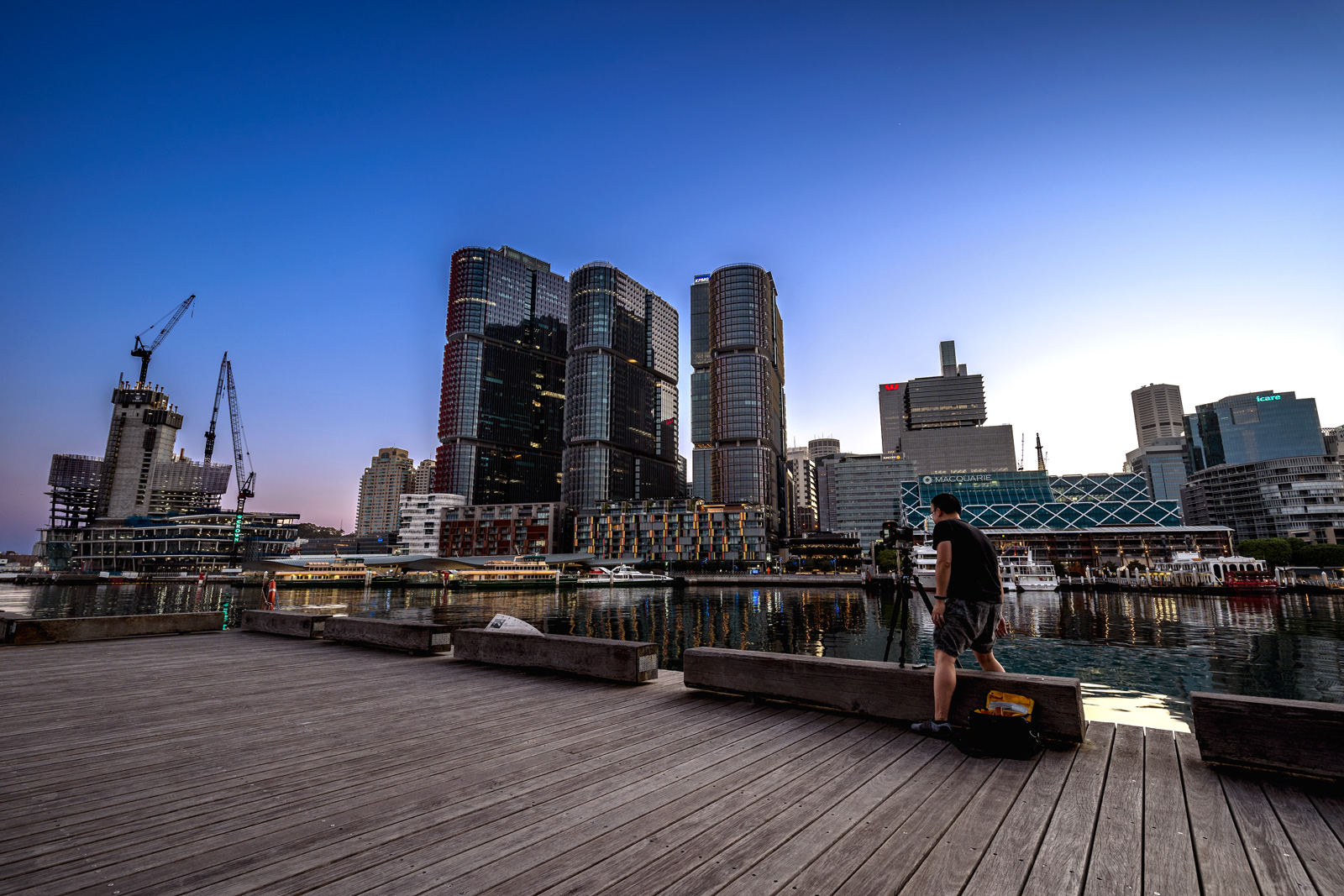 The location he wanted to visit was in Pyrmont Bay and had a great view of Barangaroo. I had shot here last year which was during sunset. This spot faces east so the lighting is behind the buildings this time rather than behind my back.
The featured image at the top of this page is my new pride and joy. If I was to pick my favorite image since moving to Sydney, that would be it. I don't often attempt to shoot panoramas but with Tony taking them as well as my new tripod with L Bracket, it seemed like the perfect time.
I am really happy with how it turned out. I did process it a few times before it looked the way I wanted. I realized that you get the best results when you apply lens corrections to the images before merging them. This image has made me want to shoot more panoramas so hopefully we get some good weather this weekend!
Although I'm still not eager to wake up at 4am again, I definitely will give sunrise photos another go in the not too distant future.