Due to crowds and no car, I have never visited Bondi Beach at sunset. This past weekend we decided to rent a car and go for a drive there to see what it is like.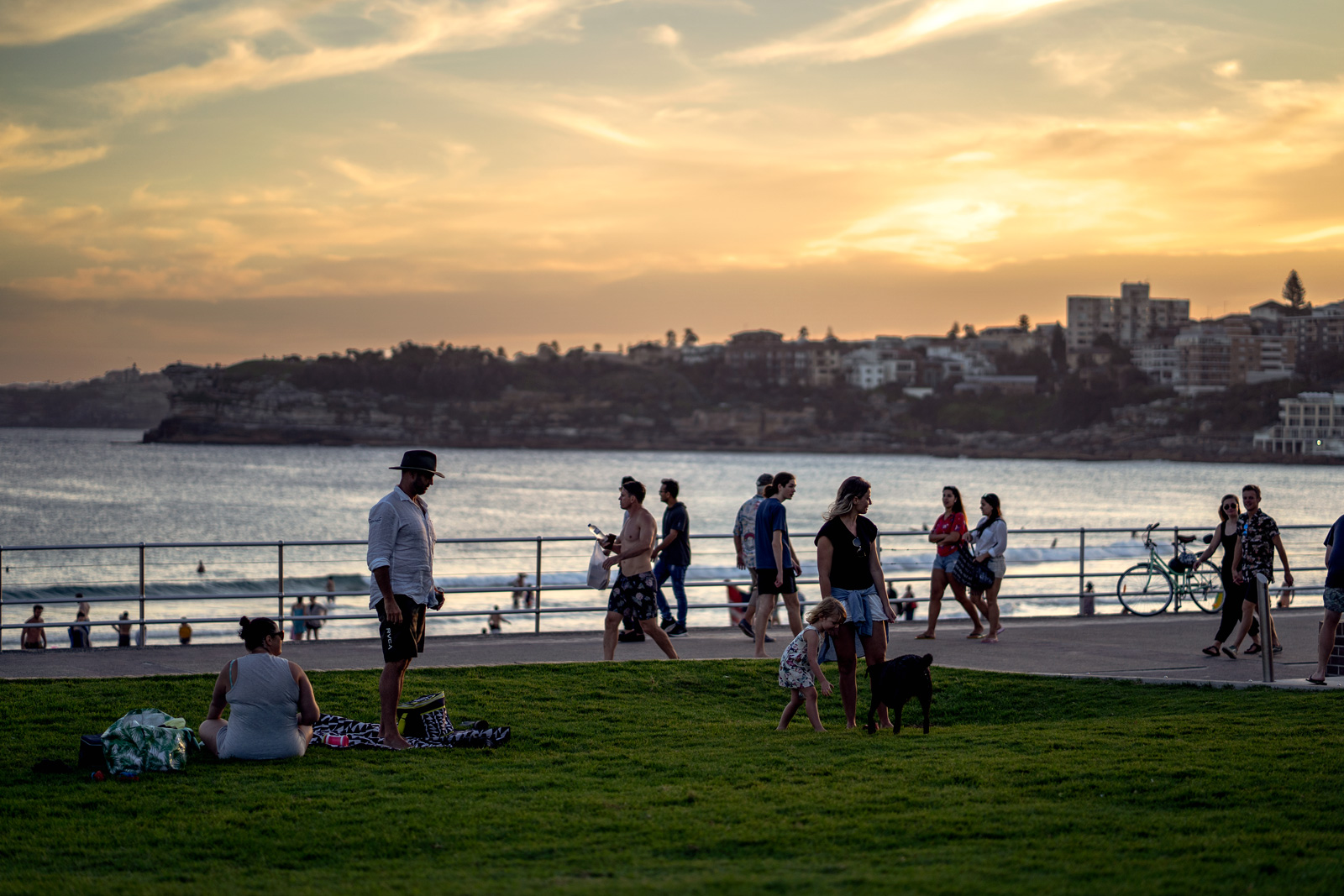 It was really packed which is unsurprising considering it was 31 degrees that day. We got dinner from a place called Bondi's Best. The do mostly fish and chips and some sushi. The food was really good and the servings are huge for the price.
I took the 85mm with me to continue my self challenge and I love the images it produces.
The next time I visit Bondi at sunset I will bring my tripod and do some long exposures!