My First Trip to Auckland
A few weeks ago I was lucky enough to visit Auckland for the first time. This trip was mainly to attend a good friends wedding, although we stayed a few extra days to explore.
I have several friends that live there and one had described Auckland as being like Perth. I have to admit that in the Uber ride to our hotel, it did seem really quite despite being a Friday. We stayed in Sky Hotel which is fairly central so I was quite surprised.
Once we put our stuff at the hotel and went out to explore, I started to see it was actually much busier once we hit Queen street. This area in general seemed quite busy all times of day which I was happy to see. It wasn't Hong Kong or Sydney busy, but more than Perth for sure.
I get quite travel sick so we never do much on our first day. We mostly just wandered around the city, namely Chancery Square and Queen Street. These areas we found to be very nice with lots of good small stores. Most photographers would know that when traveling with family, photography can't be your first priority. This was the case here so I had to pick specific days and locations to shoot.
I did take some candid street shots as I walked around the city, although the light was pretty harsh during the day. I got told it was all clouds and rain the week prior which would have been great for us, but not our friends wedding.
One big thing about our holiday's (and I think anyone's) is the food. You have such limited time to try everything you want and don't want to waste even one meal. The dessert below is called Egg Waffles/雞蛋仔 which originate from Hong Kong.
This was easily my favorite dessert in Auckland. It also has Oreo ice cream and biscuit pieces. I managed to have this twice while there and could happily eat it every day.
Two of my other favorite foods which I got to eat in Auckland was steak from The Grill and Butter Chicken from 1947 Eatery. Now I have this problem where as soon as my food comes, I can't resist eating it straight away. I prefer my food to be hot and I feel like the faster you eat, the more you can fit in.
Because of this, I don't get many photos of my food but usually some of the restaurant like the image above.
I didn't do much street photography in terms of candid shots of people. The main image I captured that I was quite fond of is the one below.
This guy was sitting there sketching The Guardian building behind where I stood. When we left I walked past and had a peak over his shoulder and I was really impressed by his drawings. During the remainder of the holiday, we seen him riding around the CBD quite a few times on different days.
As I mentioned before, I had limited time to shoot while there so I had to be picky with the locations I chose. The two that interested me based on my research were Mount Eden and Devonport. I knew I could only visit one and based on advice from a friend who lives there, I figured Mount Eden was the safe bet.
I only took the Sony 16-35mm GM and FE 35mm f/1.8 so I didn't have anything longer. This probably could have worked for Devonport, but been wider than what I would have wanted. We did end up visiting there during midday on our last day of the trip and I was glad I didn't bother going there for sunset based on the gear I had with me.
The sunset spot I chose was of course Mount Eden. I have to say I'm really glad I did choose this spot as it was such a great view up there. I wasn't 100% sure this location would be what I like based on photos, but I decided to take the risk one evening. Before we even got out of the Uber on the way there, I knew I made the right choice.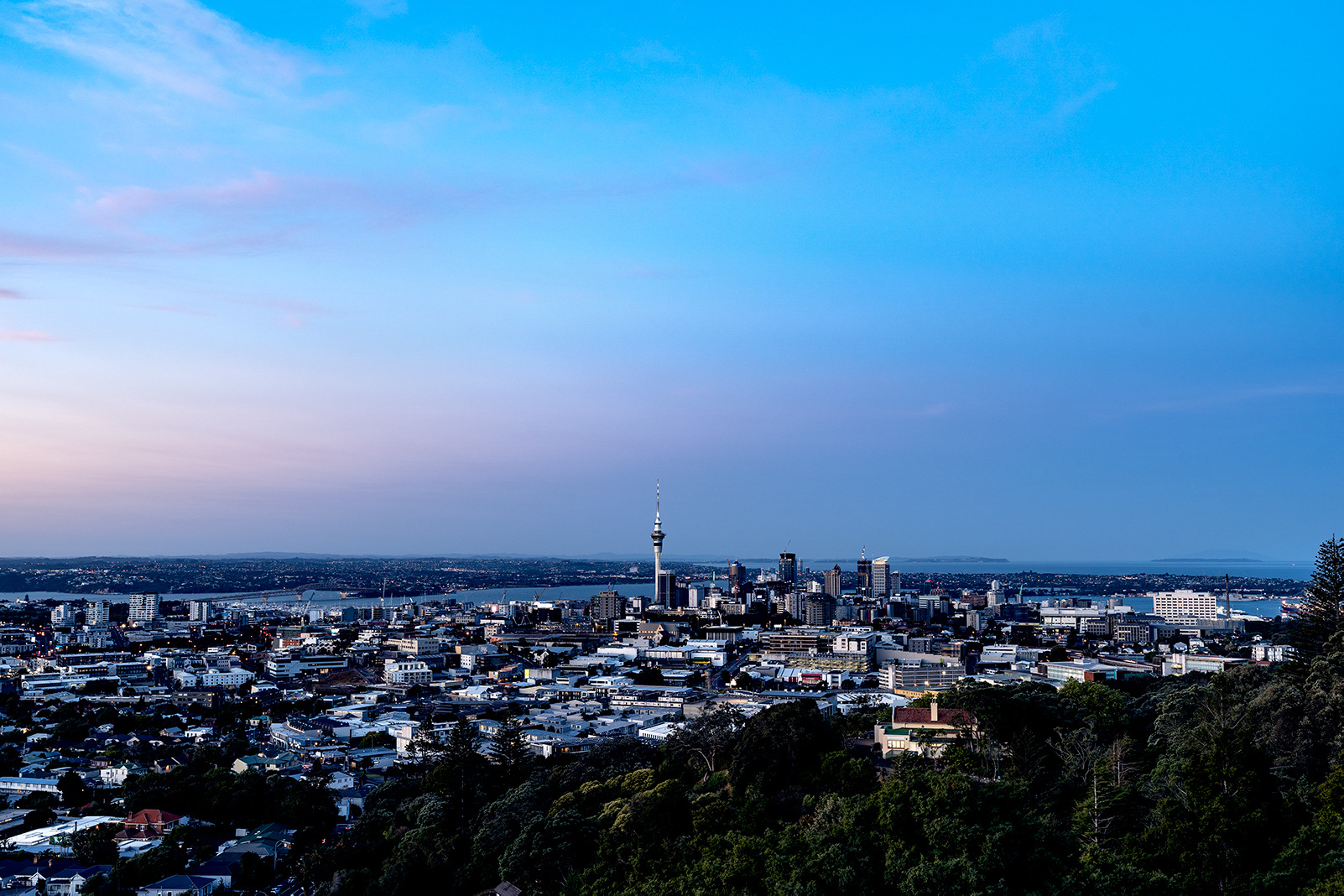 As you can see in both the image above and the featured image at the top of the page, the view was absolutely beautiful! For the featured image, it was taken using my Nisi V6 Filter holder, the Nisi CPL and the Haida 10 stop ND Filter. This combination allowed me to get a 127 second exposure. The image directly above was just a normal exposure taken without any filter during blue hour.
Originally I was sure the blue hour photo would be my favorite based on the JPEG preview I seen in camera. After my usual editing process, I found that I actually prefer the image taken with the filters. The colors are just so much more vibrant due to the time of day and the CPL also really helped.
We stayed up there until around 9pm or  a bit later taking portraits of ourselves like the image below.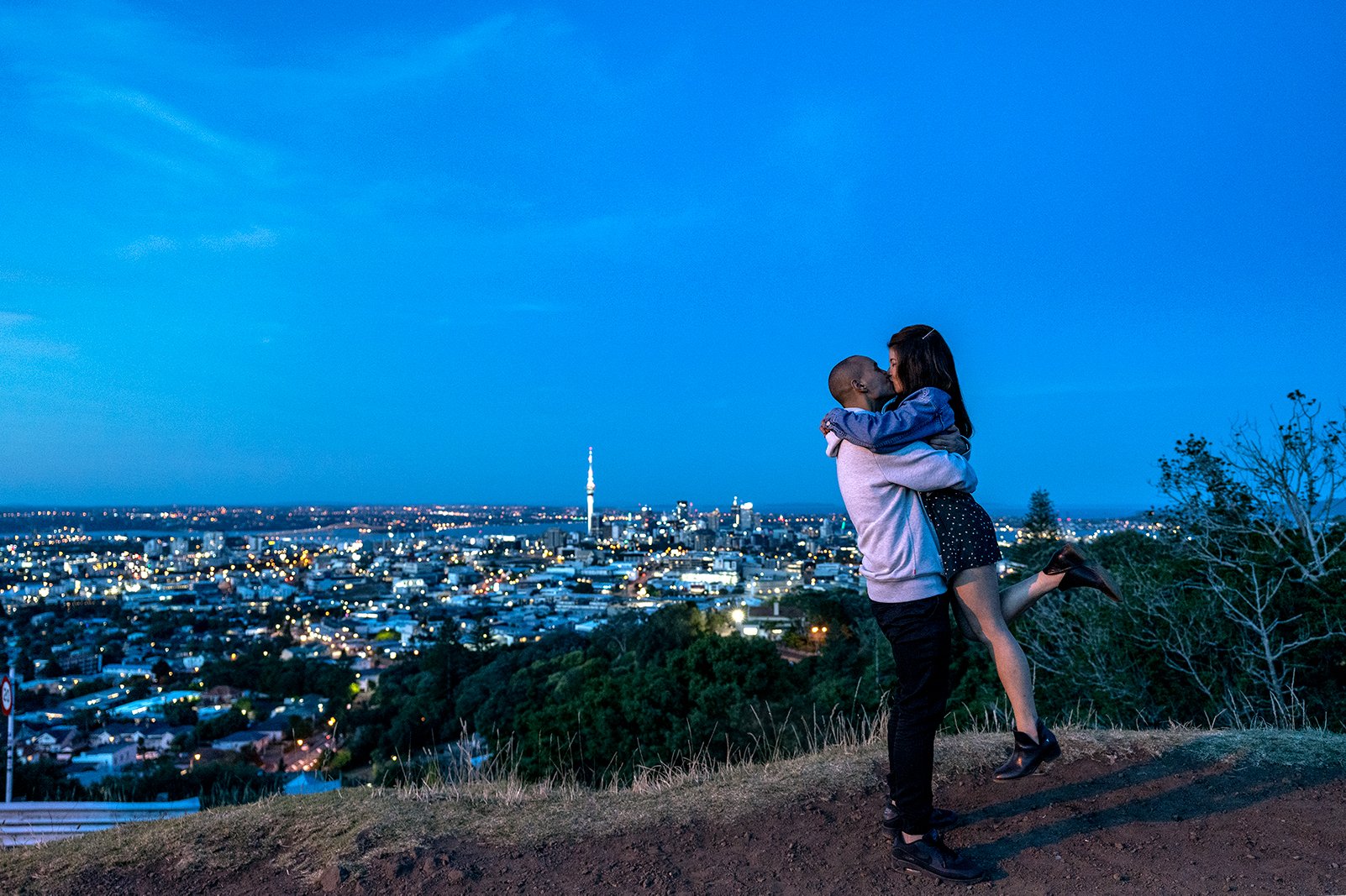 The rest of the trip included the wedding and just us wandering around and eating. I would definitely say I enjoyed my short trip to Auckland and look forward to my next visit.
Reflecting on my gear choices for this trip, it has made me wonder if I need the Sony FE 35mm f/1.8 at all. The 16-35mm GM does such a good job that I may be better off with the Sony 24mm GM. I felt it was a bit counterproductive to take both the FE 35mm f/1.8 and the 16-35mm GM as there's only 1 stop difference between the two and both cover the same focal length.
The quality of the 16-35mm GM is great, I'm just unsure if I should change my gear lineup to account for it. I also think the 24mm GM is a bit pricey to keep as a travel only lens which means I have a tough decision to make.
Below are the remainder of photos I took on my trip in no particular order.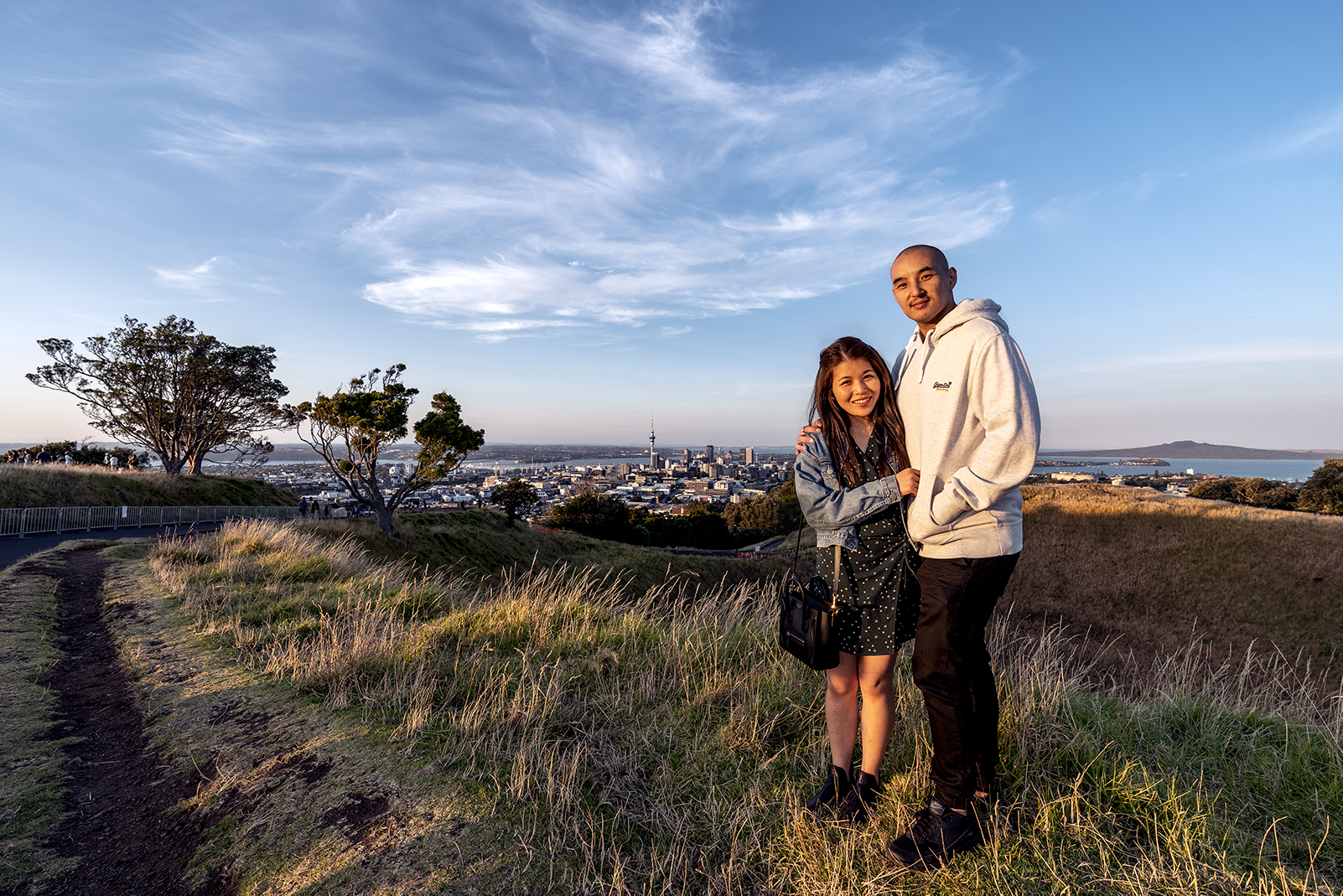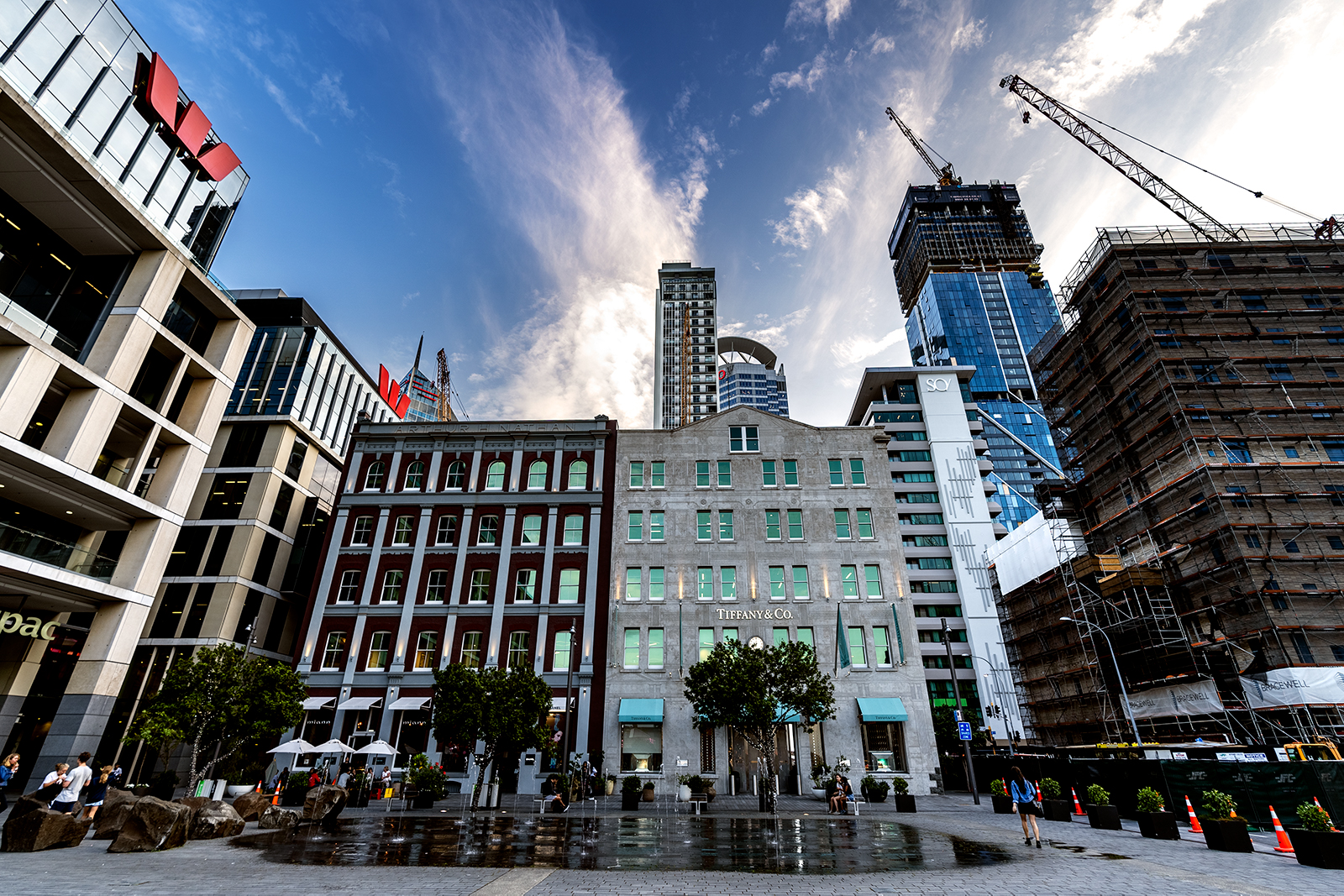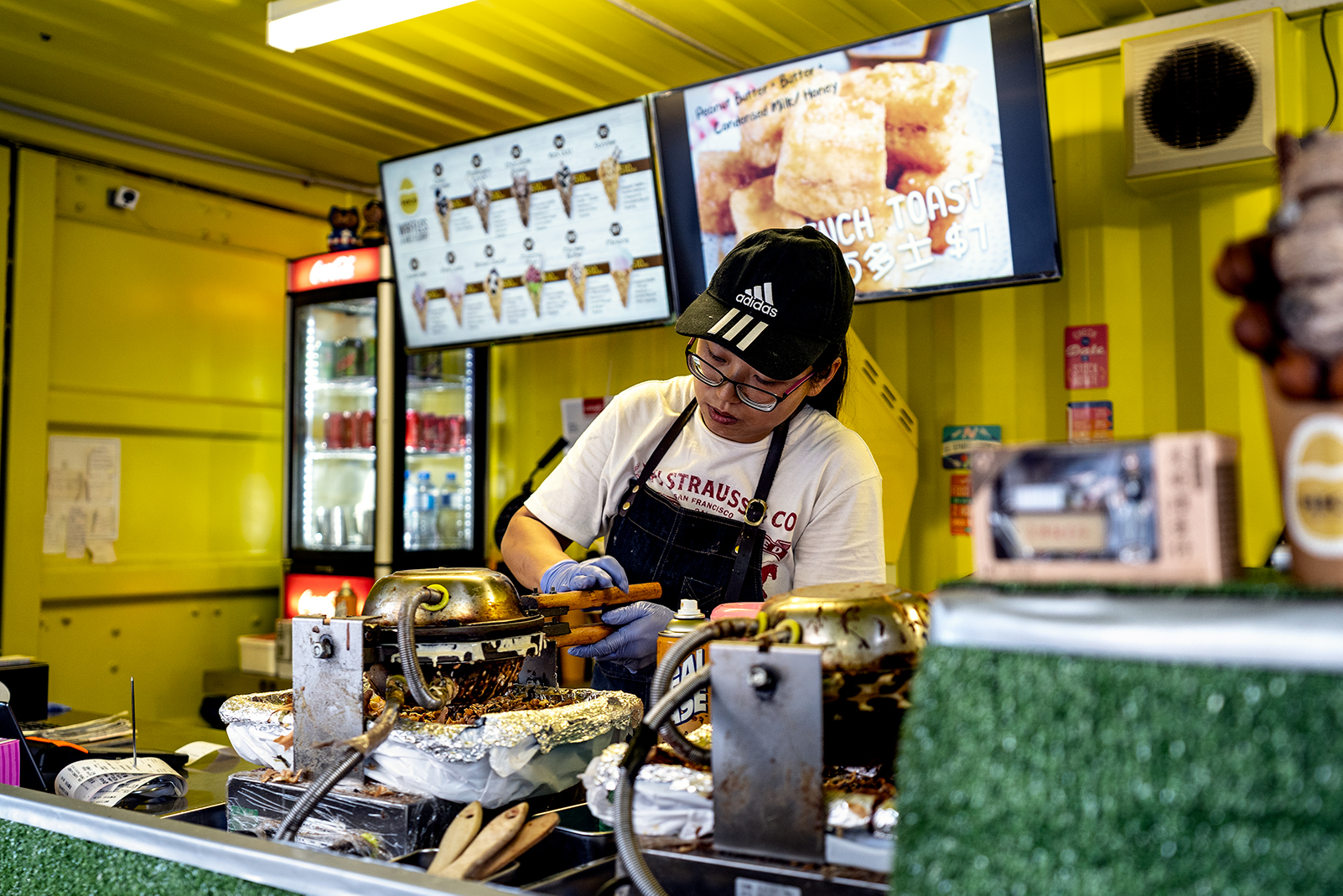 If you have enjoyed this post and want to be notified whenever I made a new one, you can subscribe using the form at the bottom of the page.