Welcome to my first fortnightly update for April 2020.
Smaller Celebrations
Despite still not being allowed outside,I have been shooting a bit more. As you can tell by the featured image at the top of the page, we had some birthday celebrations over the past fortnight. Prior to this whole pandemic, we were actually meant to be in Japan over Easter.
If our plans had gone through, I would have been celebrating my birthday over there and getting to use my new 24mm GM a lot more. Despite being very disappointed, I'm also thankful both myself and loved ones are all healthy and still have our jobs.
Back to Product Photography
Both images below are some product shots I've been taking over the past week.
I've reached a point in Animal Crossing that I'm content with my town and don't need to play as much. Because of this, I can go back to focusing on photography. With my new monitor being so fun to use, I have found myself shooting and editing these types of images. Both are shot on white backgrounds then changed in Photoshop which is very easy.
When it comes to the colognes, Unforgivable by Sean John is easily my favorite. It's quite an old scent now but still so good after all these years. JOOP! Jump is also very nice but not a challenge for my all time favorite.
This is pretty much the extent of all the new photos I've taken. I have lots of ideas for more images, i just need to find the right execution.
The Closing Update
The Image below was actually taken several weeks ago now. This is outside my work and is usually packed at this time of the morning.
It was obviously taken after the pandemic started which is why it's so empty. I took it on my M5 and completely forgot about it until now. You can also see I am continuing to use a 4×5 crop for vertical images which I am becoming more fond of.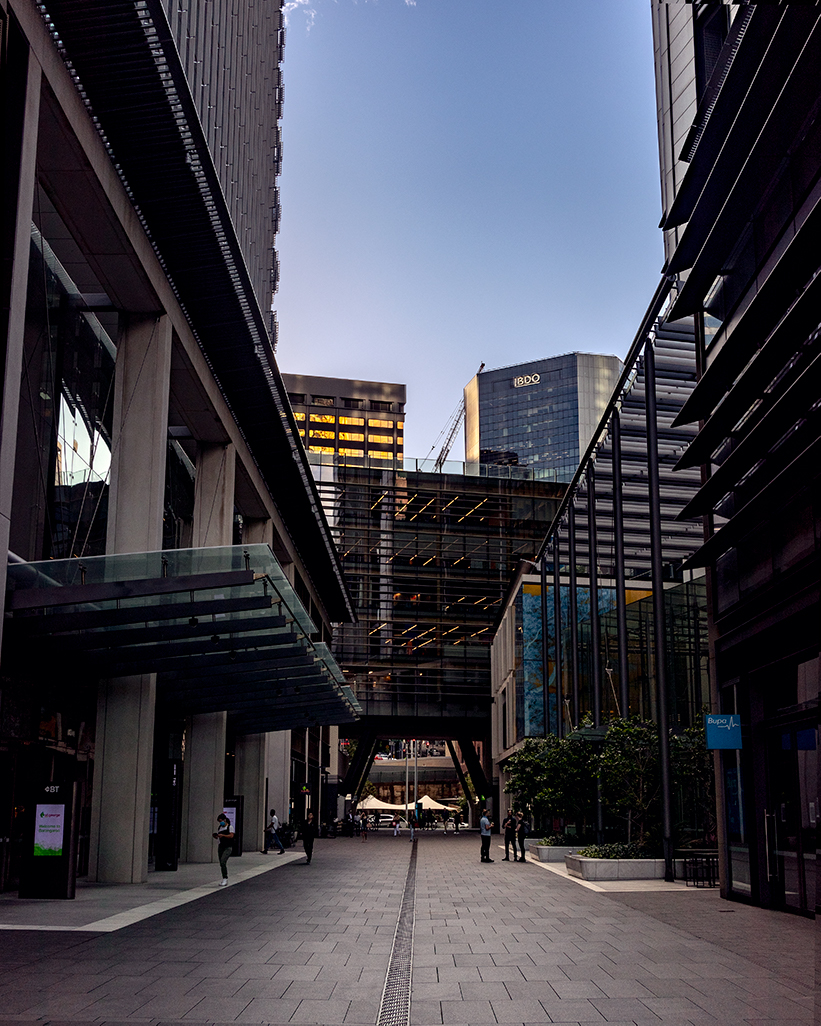 The only other exciting news I have to share is that I have ordered a Wacom Intuos Small tablet to help with my edit. When I edit my product shots (and the rare portraits) I need to do very precise adjustments and selections. This is often when I bracket exposures in landscapes or do composites for my product shots.
I hoping it will be delivered this week so once it has arrived, I'll probably take some time to get used to editing with it.
That wraps things up for my fortnightly update and I'll be back in another few weeks with some more images. If you enjoy this make sure to subscribe at the bottom of the page.