Welcome to my fortnightly update!
This post will be a bit shorter than usual. It has been one of those fortnights were life has got in the way. By the time this is posted I will hopefully be done with my assignment. This particular unit has been stressing me out so hopefully things can go back to normal soon.
Below you will see some images I took when I attended Van Gogh Alive.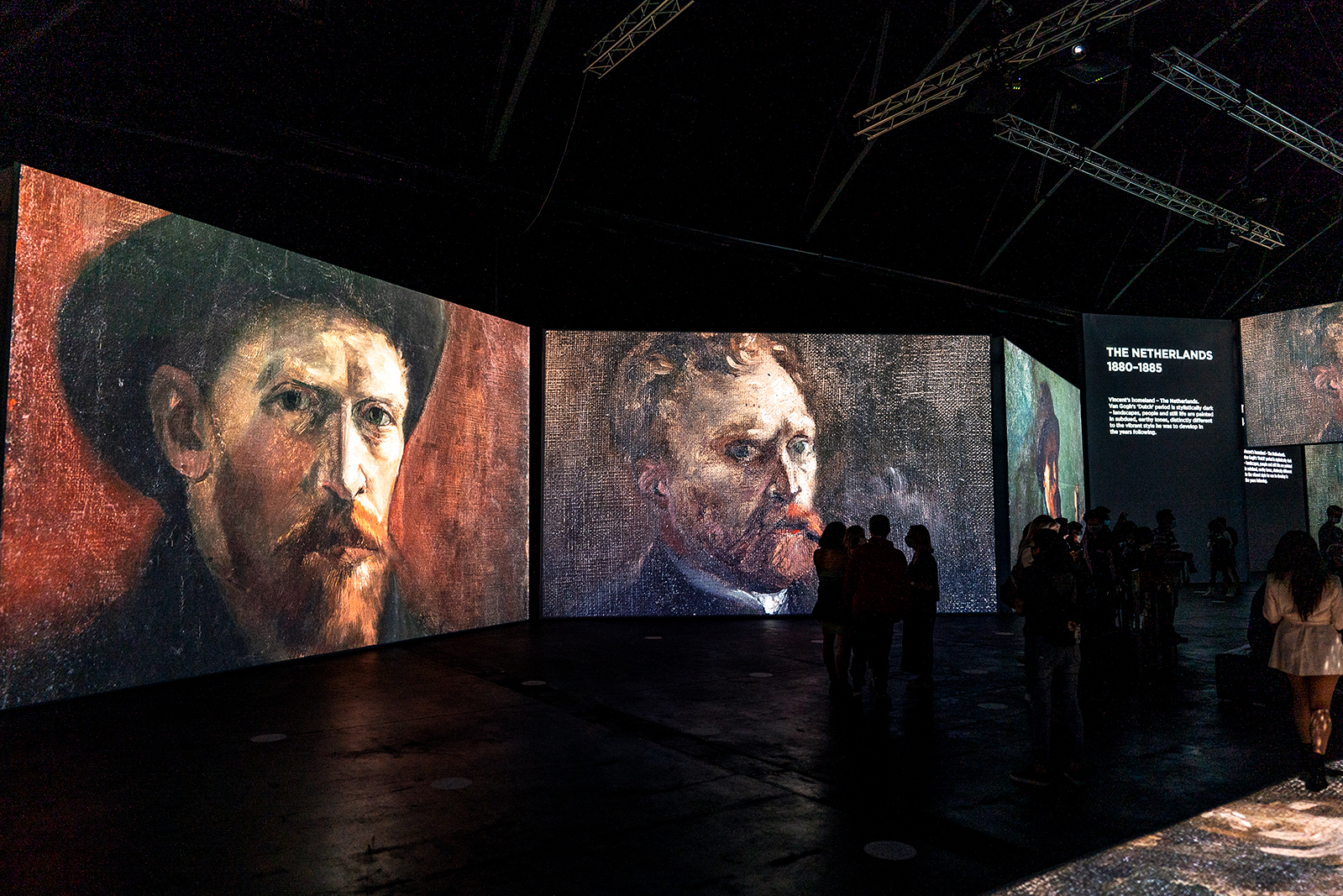 I actually took a lot more images but I found they didn't look that different so I decided to only edit these two. Even with my 24mm lens, there was so many people there it was hard to get a nice composition without a lot of people in the frame.
Admittedly A lot of my images were not straight and had to be corrected in Lightroom. The reason for this is a very annoying shortcoming of the A7III.
Now from what I've read this is an issue with all Sony cameras so I'm not the only one that experiences this. The issue arises from the spirit level not being accurate as it allows too much leeway on each side. I have decided I really need to stop relying on it and just judge it with my eyes as it can't be any worse than what the camera tells me.
The Journey Continues
As I mentioned in my last post, the Samyang had been sold and I was waiting for a good sale to get the Art. I expected to be waiting until Boxing Day for a decent sale but one came sooner than I expected.
One of the stores here I regularly buy from called DigiDirect had another 20% off sale bringing this lens down to a more reasonable price. A lot of local stores have been having this big sales but I believe it's due to the fact the prices are so inflated compared to non Covid times.
As of writing, George's Cameras here in Sydney have the Canon EOS R and the RF 35mm f/1.8 STM for only $2686.50 which is REALLY good. If it wasn't for the fact that my girlfriend would banish me for rest of my existence, I'd be getting a second body right now.
Now back to the new lens! I am REALLY impressed with it. I can't resist to share some first impressions. The lens definitely feels heavier than the Samyang 85mm but not by much. In saying that, it also has a more premium feel to which I prefer over the slight weight saving. Design wise, I love the way this lens looks. The huge glass on the front element reminds me of the Sigma 85mm f/1.4 EX lens which I owned and loved. This lens has so many similarities and feels like the true successor to that lens which was already optically amazing.
Image quality wise I have only done a few test shots around the house but it looks tack sharp corner to corner so good to see there's no decentering or softness wide open. I don't feel it blows the Samyang away in terms of sharpness but there is a slight noticeable difference. In terms of autofocus I feel it focuses really fast and accurate in AF-C. The lens feels like a native lens which is really great to see. I would say that even if Sigma release a firmware version for this lens I wouldn't upgrade in case it turns out to have more issues. 
A New Look and Feel
I've mentioned a few times now that I'm in the process of writing a review of the Sony FE 35mm f/1.8. That is almost complete but I needed a nice image for the review.
I had tried a few different images but couldn't get something I was happy with. I decided to use a more casual approach by taking the shot on my computer desk and I feel it turned out nice.
For those interested, I'll probably do an audio version of my review and might do it in a video format too if I get the time. I'll likely post it here as well for anyone who wants to see it.
This concludes this post and I hope you've enjoyed it. If you would like to be notified of future posts, please subscribe below.