Although we're now 26 days into 2022 I still have a few images from 2021 that I hadn't posted yet. I thought I'd just add them to some images I took last week and make a bit of a longer post.
The Small Storm
For the image at the top of the page there was a big storm one evening and I couldn't resist so I grabbed my camera to see what I could good capture.
As always the view was similar to previous images but the clouds looked very interesting thanks to the mix of light to dark grey colors. I also shot a very short timelapse but it started to rain so I had to stop shooting and only got a few seconds of footage which isn't really worth posting.
Darling Harbour at Sunset
Just before Christmas we went out after dinner one evening to walk around as we always do so I took the below images with the Canon RF 35mm f/1.8 STM.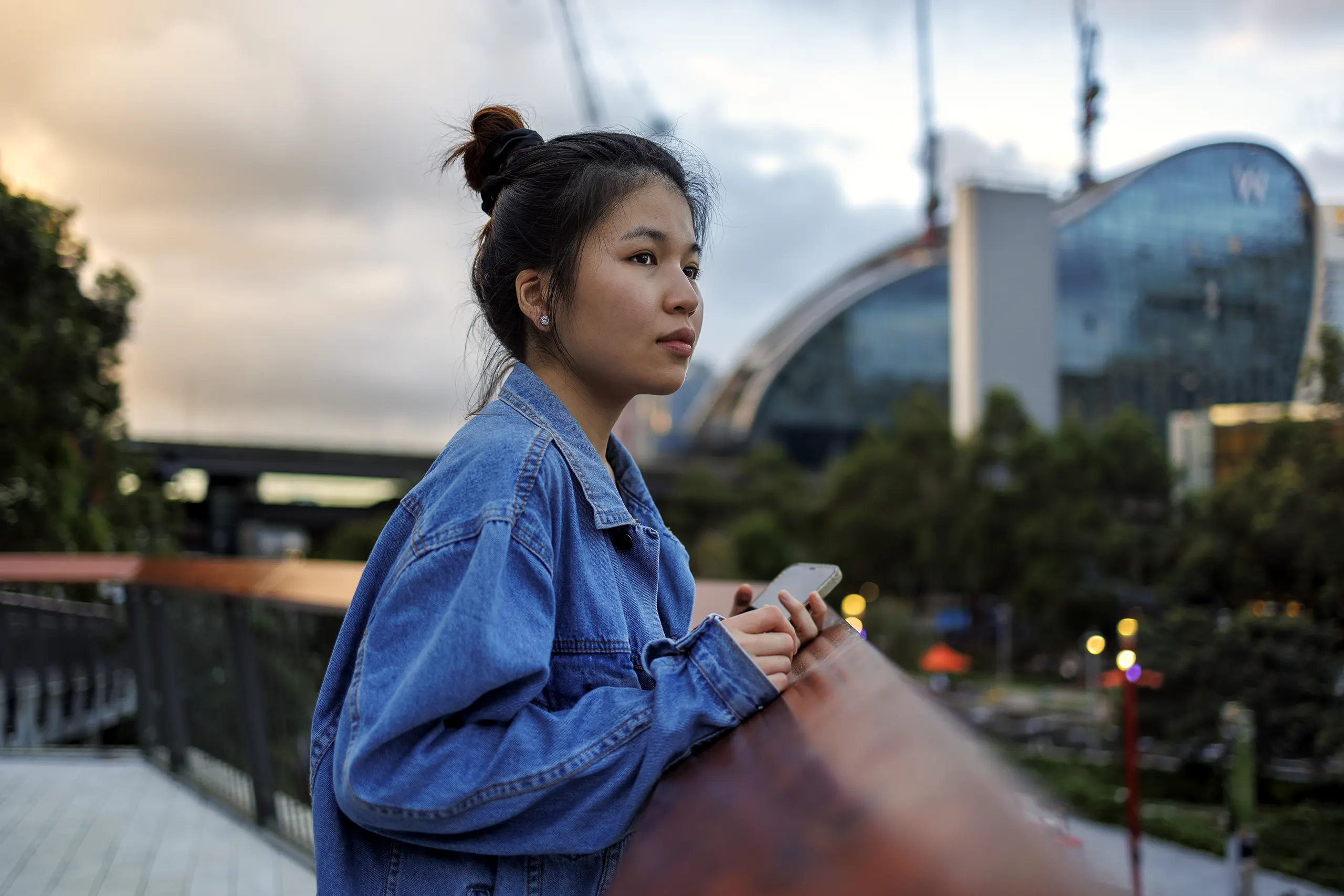 It's shots like these that make me really appreciate the RF 35mm and the beautiful rendering it has. I've always wanted a f/1.4 lens like the Sony 35mm GM that's small, super sharp but still reasonably priced but I don't see Canon making one any time soon.
I still hold hope that we'll one day get a Non L Canon RF 35mm f/1.4 that focuses on size and weight in place of build quality. If that doesn't happen, I'm mostly happy with this lens and just wish it had a USM motor instead of the slow and noisy STM one they used.
A Whole Load of Fun
As I mentioned on my Podcast episodes I've been trying to finish off my review of the Canon RF 85mm f/2 IS. I set the goal of doing it this month and although the writing part is pretty much done, I felt I needed some more people based images for a lens like this.
I decided to give the RF 85mm f/2 a try for street photography last week and I was pleasantly surprised by what I seen. The subject separation isn't as good as what you could get with say a f/1.4 lens or a 135mm f/1.8 but that won't stop you from creating images that you'll be more than happy with.
All of the below images were taken at f/2 with Servo AF.
I'd say this lens is really good for portraits and even for these street images the AF managed to keep up well. I'll leave it at that and save the rest for my review which will hopefully be out next week!
Until Next Time
Thank you for reading and this concludes my post and if you'd like to be notified of future posts, please subscribe at the bottom of the page.