The Old and New Obsession [4/52]
Despite posting last week's entry not long ago, I'm very efficient and already have this week's entry ready to post.
As you likely know already, I'm a HUGEEEEE wrestling fan and watch WWE obsessively. Luckily enough The New Day (Kofi Kingston, Big E and Xavier Woods) visited Sydney to promote the WWE Network moving to Binge.
As soon as I heard about this, I knew I had to go. Despite being on a Monday morning I took the day off work and made my way to Bondi Beach for the event. I was really lucky as despite it starting at 10am, I got there at 8am in the hopes of walking around and seeing them and that's just what happened.
As you can see in the images below (which are a mix of during the event and when I seen them on the beach in the morning), I got quite a few shots of them but the featured image at the top of the page was my favorite.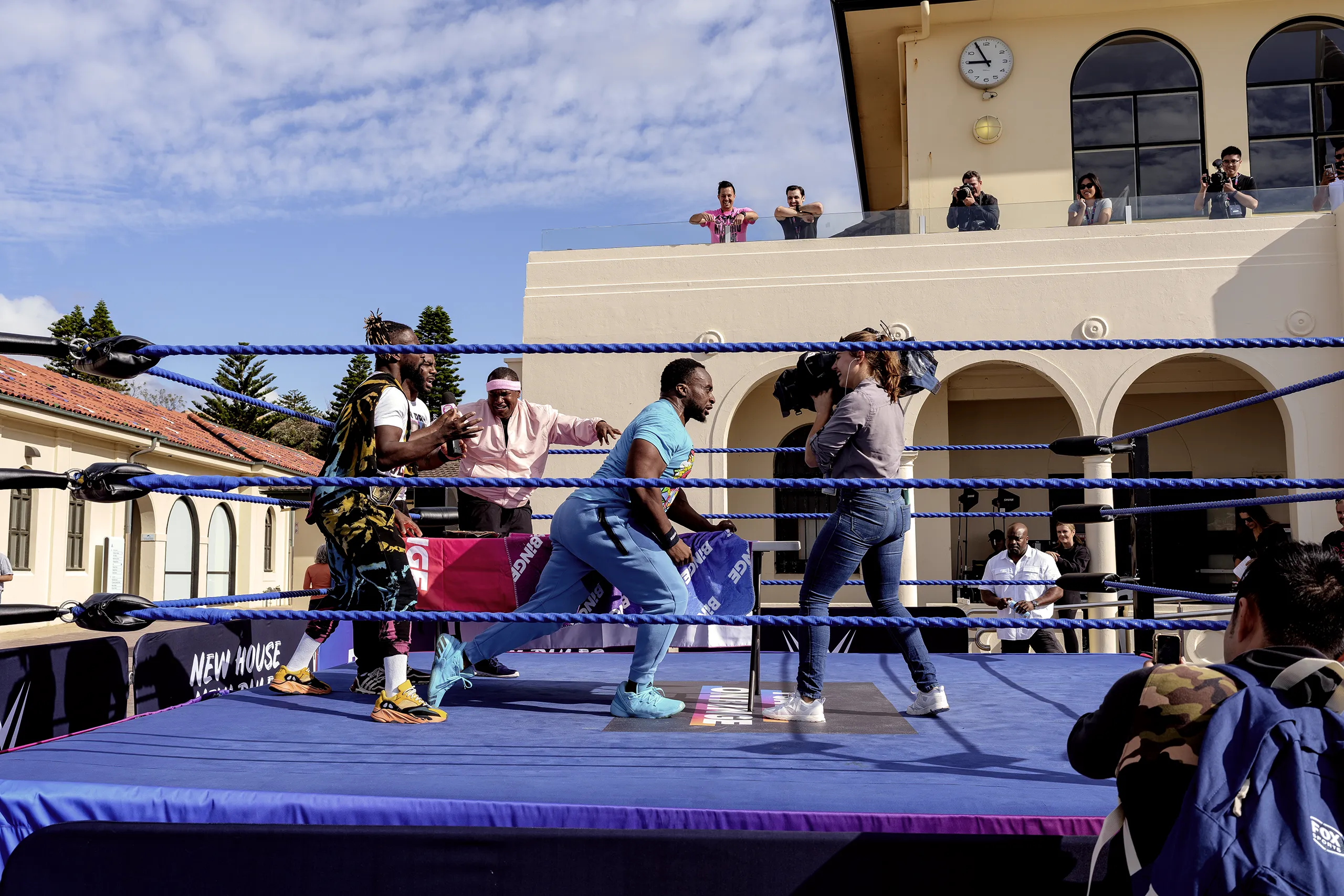 Now back to the lucky part. I got to Bondi and went to the venue to have a look thinking they wouldn't be there, but funny enough they were on the beach filming content so I quickly made my way over.
As they were done on the beach and heading back to the venue, someone asked them for a photo which they kindly said yes to and after I took the photo for them, I got one myself. Below are images taken on my iPhone with no editing at all.
It's lucky as if I had been there maybe 5 or 10 minutes later I would have missed them on the beach and wouldn't have got the group shot you see above. Now obviously if I could have used my actual camera it would have been great but I'm happy I got these photos with anything as they are memories I'll never forgot.
For the actual proper images further up the page, they were all taken with my Sony Alpha A7IV and FE 35GM. For the beach shots I really wish I took my 85mm Art with me but I still made the most of what I had.
That brings this post to and end and if you'd like to be notified of future updates, please subscribe using the form below.
Subscribe to Blog via Email