I Got the Apple iPhone 15 Plus!
After 4 years of owning an Apple iPhone XS Max, I finally upgraded.
Like anything I thought I'd share some images of the new phone which I took with the Sigma 105mm f/2.8 DN Art. This is now my go to product photography lens and it's continuing to impress me.
Below are the actual images of my Apple iPhone 15 Plus.
Shooting these with the 105mm actually posed challenges I didn't expect as I forgot how much detail macro lenses can resolve. Some of the dust it showed on the items weren't visible to my eye but luckily, I found a workaround for that.
For those who were wondering why I didn't go for the 'Pro Max' model, it's because I don't see it being worth it. Personally, I still find ILC's to be noticeably better than Smartphone cameras, especially with the way I shoot and edit.
As you can tell I'm a bokeh fiend so having a camera than can have a proper shallow DOF along with long exposures is important to me. Even for your typical snapshots, I'd still rather use an ILC as I know I can have more fun taking them.
I will say the images this phone takes are nice, they just lack fine detail.
A Collaboration of Sorts
Starbucks here in Sydney (maybe Australia wide, I'm not sure) are doing a cross promotion with Disney for their 100 year anniversary.
My wife likes Disney related stuff so decided to buy this bottle mug from them. I had some nice window light on my lunch break so decided to take out the Sigma 85mm f/1.4 DN Art and capture the images you see below.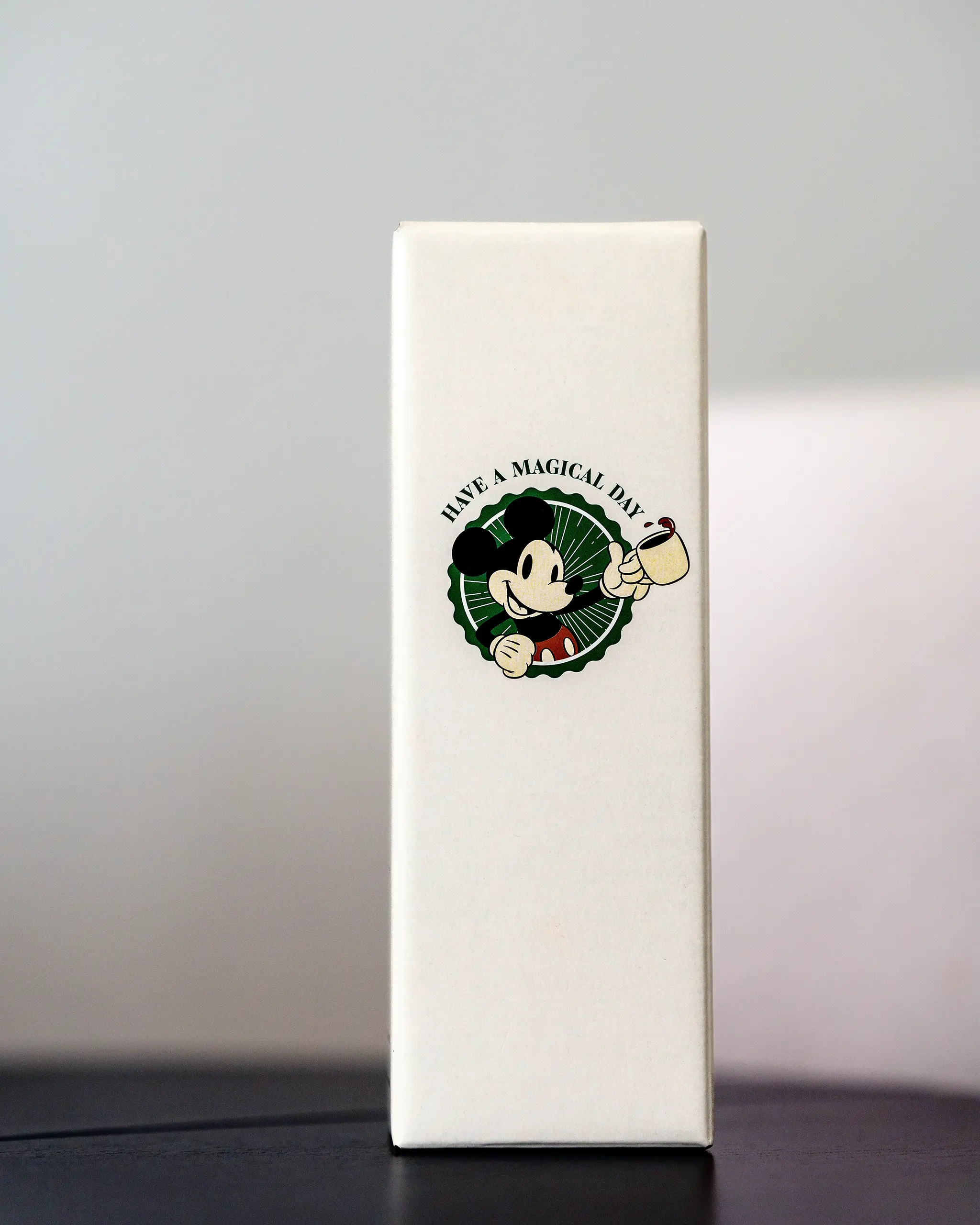 Now earlier in the post I mentioned I use my Sigma 105mm Macro for all product shots, but this was a special exception.
There are times that the 85mm can work for shots, especially when the item is a bit larger like this. It's long MFD can make it difficult to get in close to items which is where the Macro comes in, but for large items that don't need me close I can use the 85mm.
Latest Podcast Episode
Below is the latest episode of my podcast so make sure to give it a listen.
If you've enjoyed this and would like to be notified of future posts, please subscribe using the form below.
Subscribe to Blog via Email