Welcome to the last few days of June and a very exciting post for me.
I had posted back in March that I was trying to decide if it was worth selling my Sony FE 85mm f/1.8. Back then I felt it wasn't worth it and convinced myself that for all this time. Of course after a few months, the temptation to upgrade had come back.
I was still a bit worried about getting a bad copy but we had some good sales recently so I finally gave in. I am very happy to say that my copy focuses perfectly, is well centered and tack sharp wide open.
The Initial Impression
The main reason I wanted to get this lens was for nicer rendering. I knew from viewing images with this lens from others online that it had beautiful rendering but I needed to see it for myself. For some an 85mm is mainly use for portraits and not much else. For me an 85mm is a great lens for street photography and some still life.
The day I got the lens I decided to take it out after work. Sadly it was already dark but I managed to make the most of the existing light. I've mentioned before that I don't have the most typical type of street photography but I love the look an 85mm provides.
When it comes to the colors it outputs I certainly have no complaints. This lens is said to have a warm tint to it which I have noticed. When I shoot I'm always in RAW and do quite a bit of color grading so it doesn't bother me at all.
Another area of the lens I was worried about was the shape of the specular highlights/bokeh balls wide open. I find them to be very similar to the Sony FE 85mm f/1.8 in the sense that they are decently round in the center and more cat eye shaped towards the corners.
One thing I've noticed is that the bokeh at f/1.8 is softer and has a nicer transition compared to the Sony. I'm also happy to that both normal and Eye AF work like a native lens. The image below of my girlfriend was capture using Eye AF in AF-C.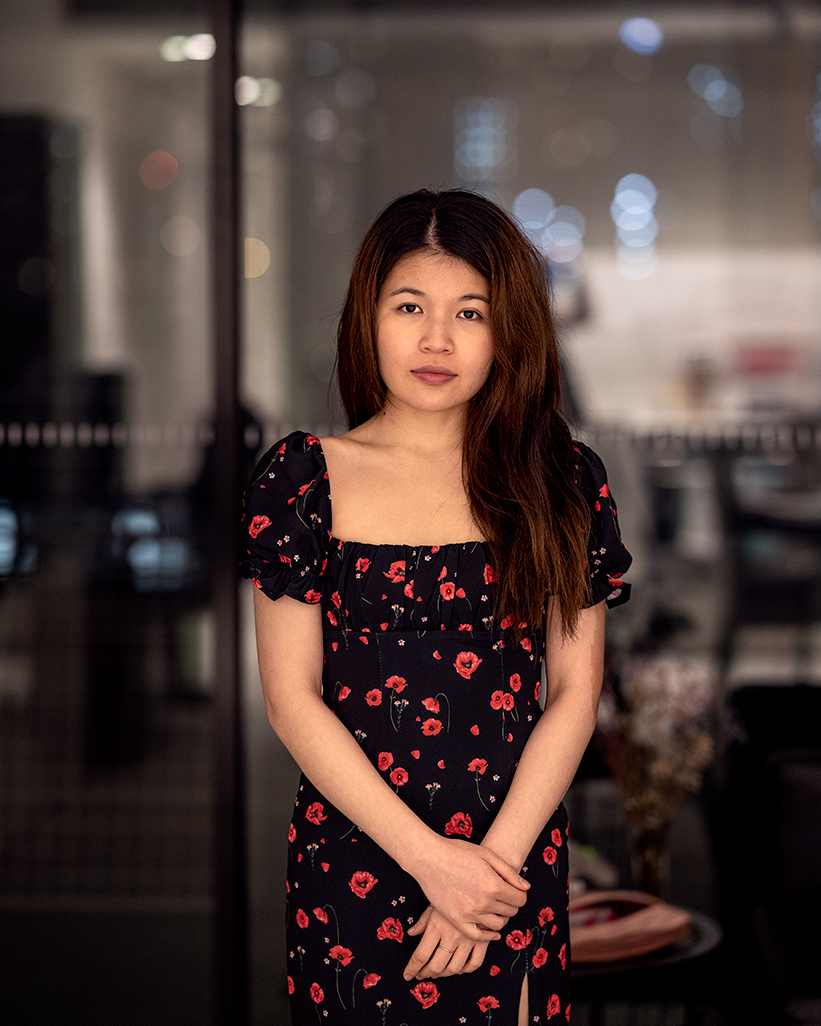 Interestingly I found that Eye AF on this lens worked better than the Sigma 35mm f/1.4 Art when I had it. For example, if you are completely side on to a person Eye AF still works with the Samyang. With the Sigma lens it would not work at these angles so I was surprised but also impressed that the Samyang performed this well.
Below are some more images I've taken with this lens, all are wide open at f/1.4.
Originally I was hoping to have more images to share with this lens but the weather didn't agree so I barely left the house all weekend. The Last of Us 2 and my persistence to finish it also contributed to this…
My Favorite Meal
Last but not least is my pizza from my favorite place here in Sydney, Manny's Pizza Diner. I'm lucky that it's really close to my place since I can walk there within 5 mins.
The taste is amazing and we get it pretty much every fortnight. I took the above image with my Sony FE 35mm f/1.8 and it done well in this type of application.
Well that's it for this fortnight so I hope you enjoyed the images. If you would like to be notified when I make a new post please subscribe below.