Is It Really June Part II
We're now half way through June and as always, time is flying by so quick. I haven't been shooting a great deal due to an assignment and exam but that is about to change.
Digging Through the Archives
I think it's quite common for people to be going through old photos at the moment. I decided to have another look through my photos from San Francisco and I'm glad I did. It's kinda fun to look at these images as they are all taken with lenses I no longer own, the Tamron 28-75mm and Canon EF 16-35mm f/4L IS.
Above is an image I took at the famous Alcatrez Prison. This was the waiting area of sorts when we all got off the boat. I get bad travel/motion sickness so had to get myself feeling normal again. This was shot at 16mm so if I didn't have a lens this wide I wouldn't have got this shot.
I didn't edit most of my images of Alcatrez as they were just more touristy shots and nothing special. The other image I did edit was of the watch tower below. I have to admit I have a fear of heights so I know if I had to climb up that ladder I'd probably feel a bit nervous.
The below image was taken near Little Italy I believe. I could probably just Google the address based on that shop but I'll put my trust in my memory.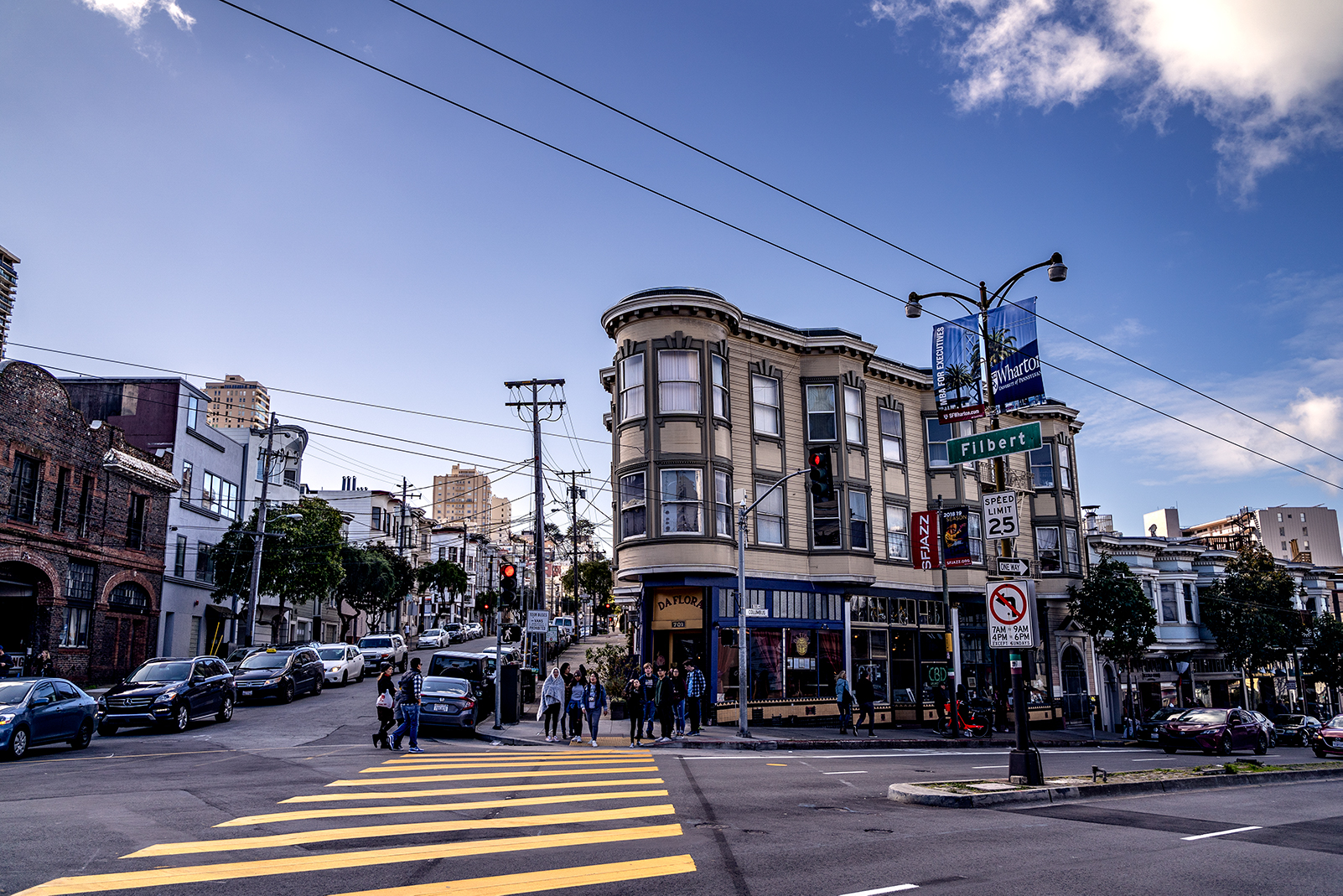 I actually really like the above image so I'm not sure how I missed it when I was originally editing the vacation photos. Below is another image that I originally liked but completely missed in my editing. I think this is another reason why it's good to look back through old unedited images.
Originally before the trip to San Francisco I was thinking of getting a drone. When I did some research I found out that most places are no fly zones so it wouldn't be worth it. Luckily we went to Coit Tower so I still got a nice high up view which you can see below.
The lighting was quite harsh on the day so the image facing the other direction was a bit flat and boring. Even though it was really cold in San Francisco it was also very sunny. I personally prefer cloudy weather which you probably hear me mention each post….
Despite being a maximum of 10 degrees Celsius most days I still managed to sweat a bit while walking around. I ended up walking in just a long sleeve shirt a few times as I got too hot wearing my jacket. Below are 3 more images which are of Union Square, Sears Fine Food and just a nice building we seen while walking around.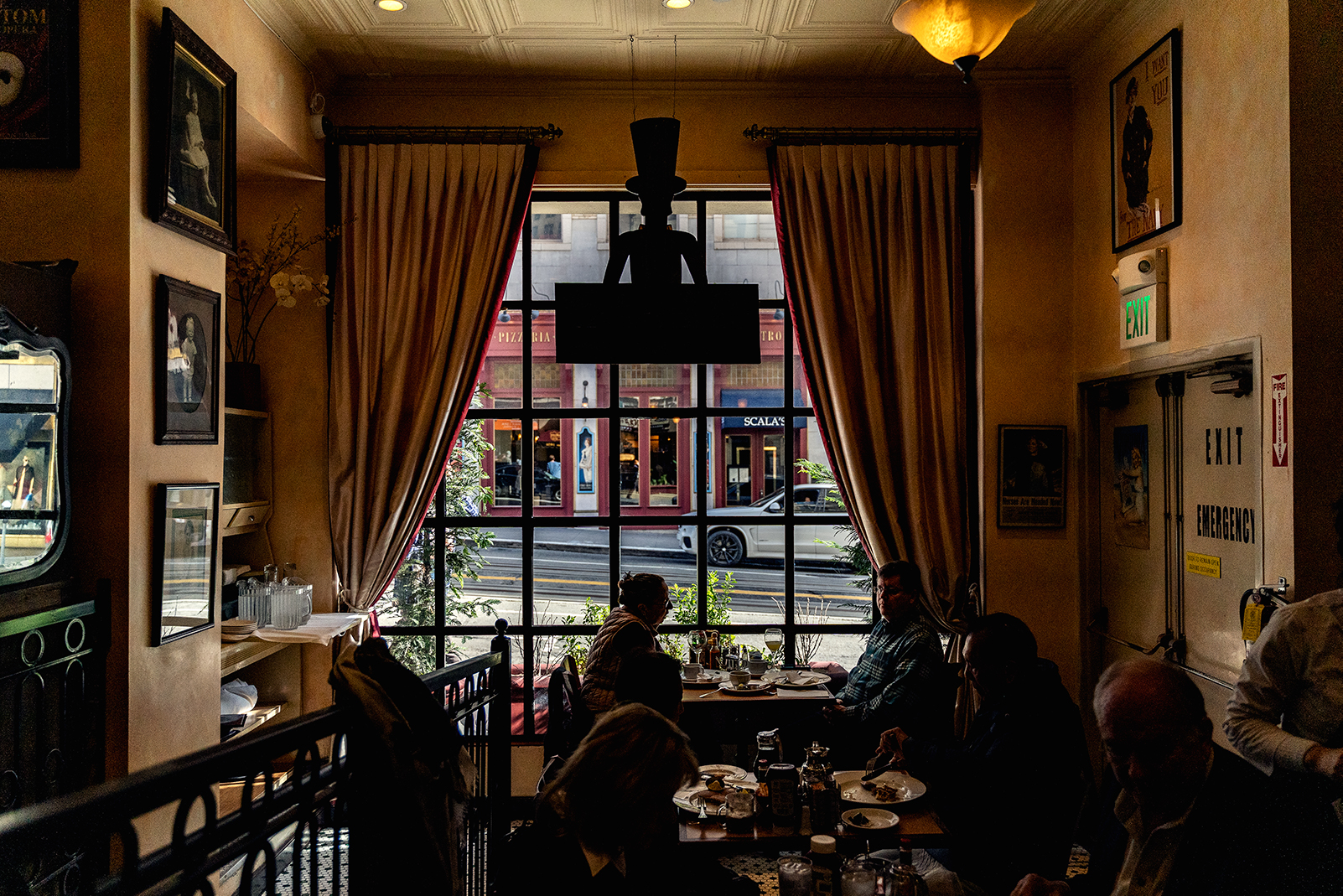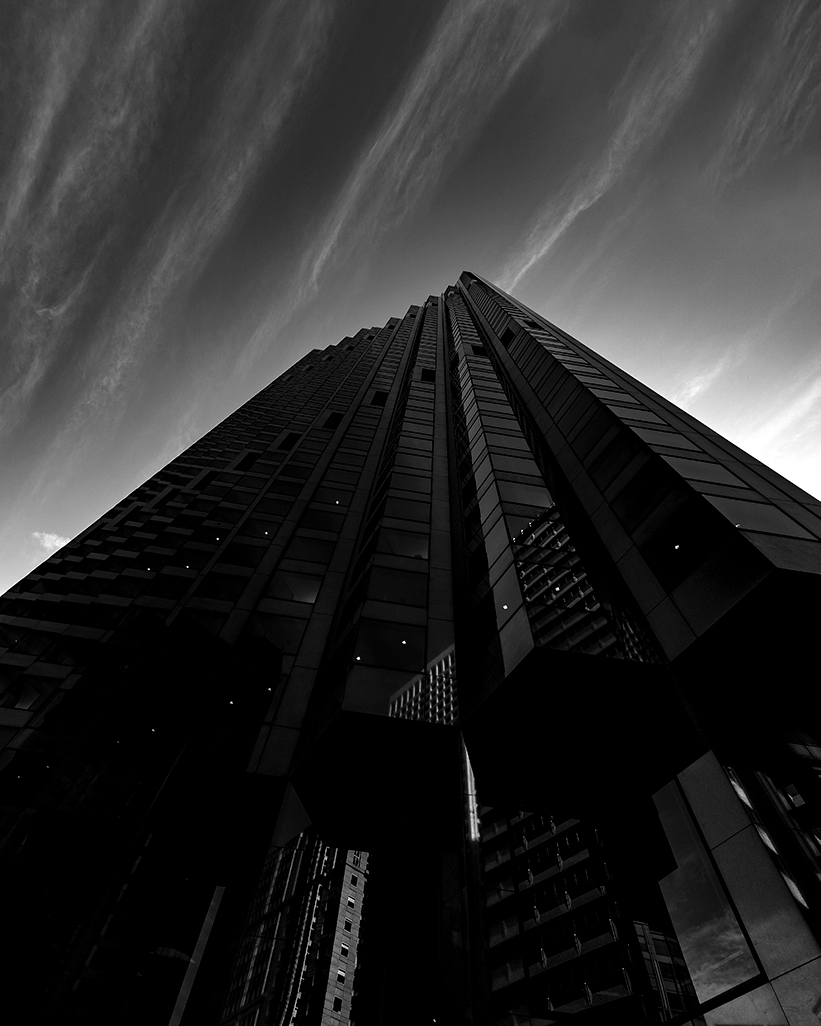 I think I'll keep looking through my image archives and see what else I can find from this vacation.
Cityscape Fever
Just like the previous fortnight post I had been out shooting some Cityscapes. The Saturday I went out was a sunny afternoon so I went to the location below which I had been wanting to visit since before the COVID lockdowns.
The above image was taken just around sunset when it was still quite bright. It was a single exposure which lasted for just over 4 minutes. I've wanted a black and white long exposure image of Sydney for quite some time and I'm really happy with this one.
The main reason for going out was actually to do a panorama which you can see below. I was comprised of about 5 images with my Sony FE 24mm f/1.4 GM lens. I am really enjoying this lens and using it for panoramas doesn't feel limiting compared to having something wider like a 16mm. In saying that if Sigma does release that 16mm f/2 lens I wouldn't be against it.
Now the below image isn't a stand alone shot but one of the images used for my panoramas. I took two sets of images to for these, one with the images vertically aligned and the other with them horizontally.
Considering that one of the of the vertical images had a nice composition that included my favorite buildings (my workplace), I thought it would be nice to edit it as a standalone image.
I'm hoping to get some nice weather again this weekend so I can try another spot on my list. I'm currently working on a Cityscape location guide for here in Sydney which will be complete once I visit one last location.
The Home Stretch
Aside from photography I really love gaming. I think it doesn't matter which console you use, it's quite an exciting time right now with the PS5 and Series X getting closer and closer.
I had never really taken a nice image of my PS4 Pro. Here in Australia, we can trade in our old consoles at release to get quite a bit off the new one. That means I obviously won't own it for much longer so it was finally time to take a nice shot.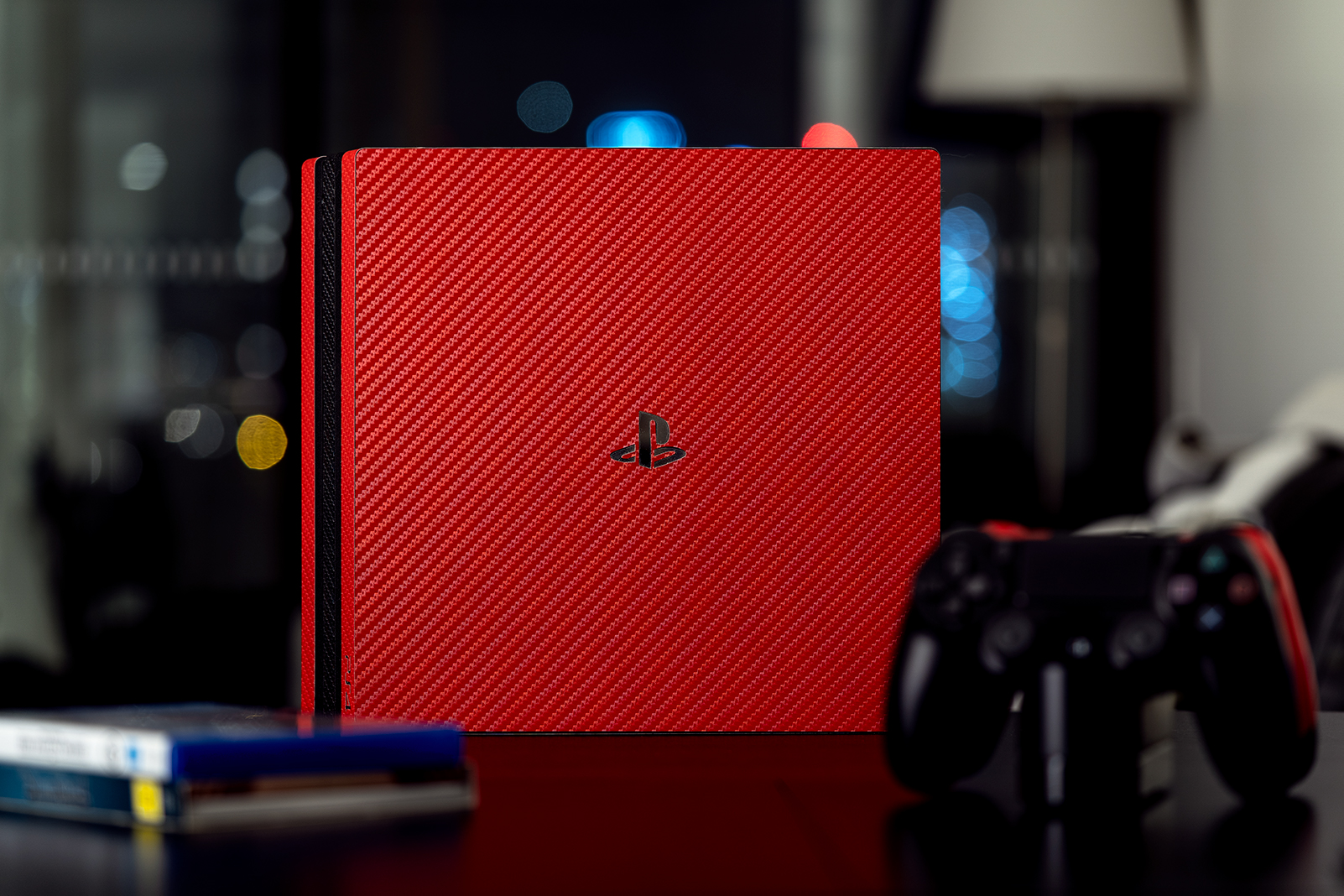 I have to admit, I've barely been using my Sony FE 90mm f/2.8 Macro. I started to dislike the lens in a way due to the shape of its bokeh (specular highlights) wide open. Recently I was using my 85mm and found that the minimum focusing distance is just too far.
This pushed me to use 90mm again and I'm honestly glad I did. The below image with the same composition isn't possible with the 85mm so I am finding it more and more useful.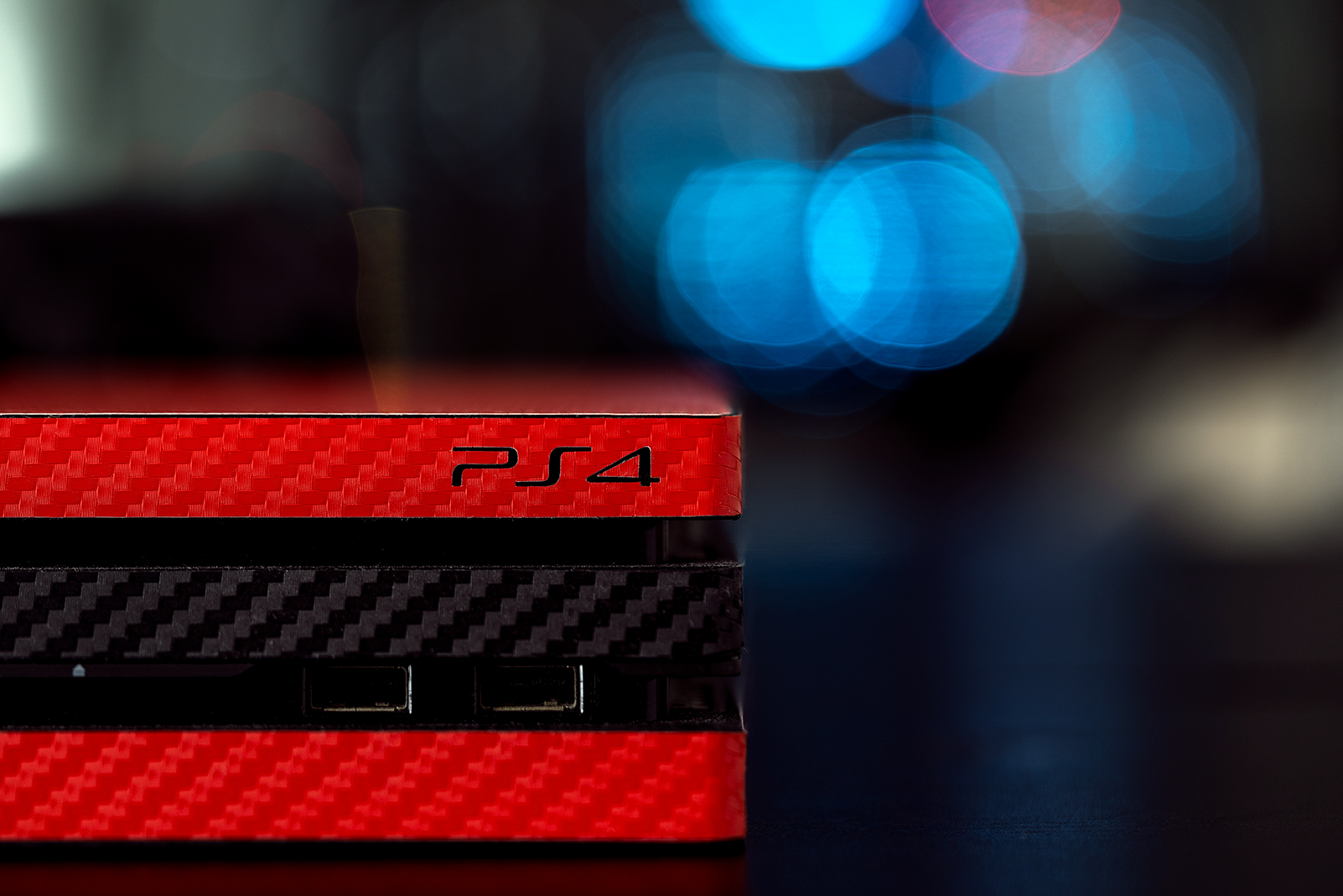 Obviously if a new Macro lens was released in the 100mm range then the fate of my 90mm wouldn't be guaranteed. For now it will be more than safe and will definitely be used a lot more.
Thanks again for reading and I'll be back in 2 weeks with another update 😀 If you have enjoyed this post make sure to subscribe at the bottom of the page.