As you can probably see by this post, I'm finally back to taking photos regularly! I always find that I stop for a bit then get a resurgence and then balance it out a bit.
The majority of the images here are taken with my Samyang AF 85mm f/1.4 and the FE 35mm f/1.8. The below three images were taken around Darling Harbour and Darling Square.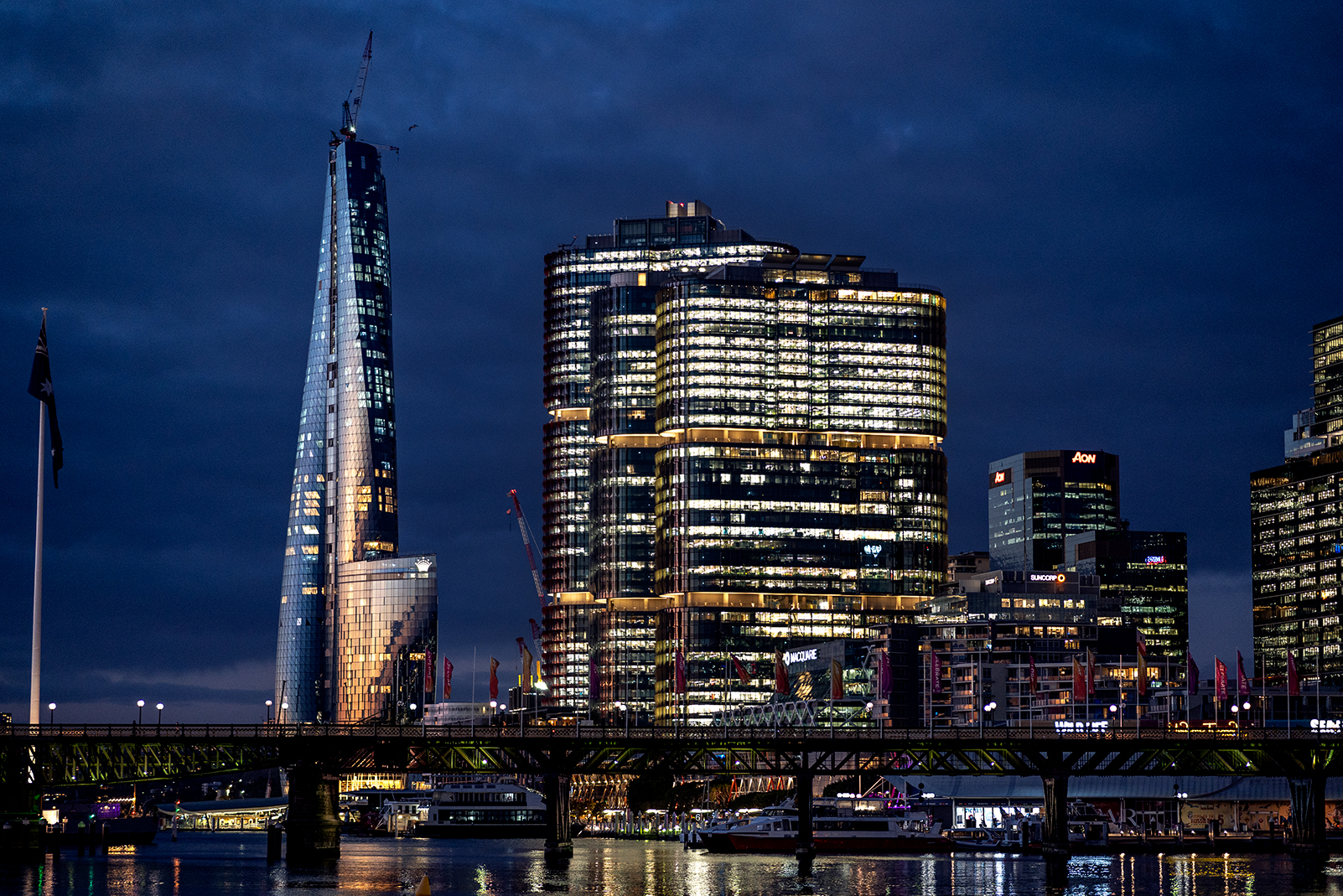 An 85mm isn't usually what comes to mind when you say walk around lens, but I made it work. Above is Barangaroo and where my office is located. I used to get to see this daily and walk home from here pre Covid.
Darling Harbour used to be packed every night but it's so quiet these days. I feel sorry for the businesses and hopefully we can go back to normal sooner than later.
Now with the image above you can see it's fairly dark. I was focusing on the rail but even with it not really having any contrast for me to focus on, the Samyang did well. It did focus on the background a few times which is expected though.
I have to say this lens doesn't feel heavy carrying it around either. If you look at it in photos, the size does lead you to believe it would be heavy but this isn't the case.
For the image above, I had no issue focusing on the trees at the foreground of the image. This restaurant has a real nice night glow to it and I've wanted to capture an image of it for quite some time.
A New View
In posts before, I've mentioned my mixed feelings about the Sony FE 35mm f/1.8. I personally feel its just a case of not using the lens enough and understanding its potential. After using it for the day, I think this certainly was the case.
We went out for brunch to a place called Cuppa Flower in Waterloo. They do really nice looking and tasty food. This type of walk around stuff is where I utilize my 35mm the most.
A bad habit of mine is not wanting to stop down enough even when I need to, I buy my fast aperture lenses to shoot wide open. Despite this, certain scenes do call for it like most of these images which were shot around f/4.
I personally find top down handheld images quite hard when it comes to shooting from directly above and not on an angle. For this very reason I don't use this style as much.
In saying that I also found these shots fairly easy to take thanks to how light this lens is.
The only really annoying thing about taking these shots was the backlighting. There was a large window in front of me and due to the tinting, it created a strong blue color cast.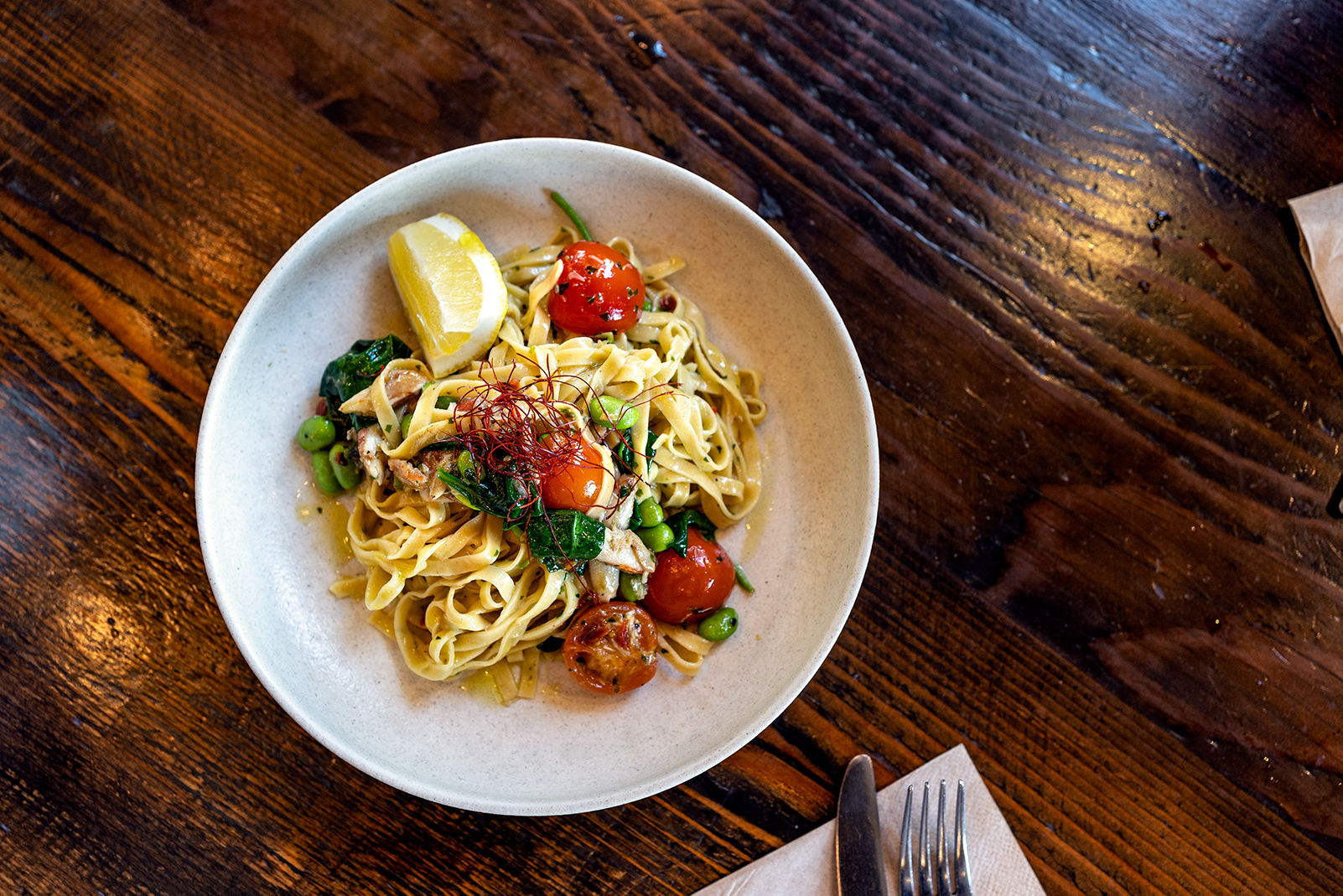 Despite not using this lens much for the past year of owning it, I think that really needs to change. This lens has almost everything I want in a lens so I'd be a fool not to use it more.
I think it's about time I start writing a review for it so hopefully you can see it in TPE in the not too distant future.
A Difficult Choice
I've had so many gear changes in the past 12 months I struggle to keep track. This is something I honestly hate and want to stop, but I just can't help myself.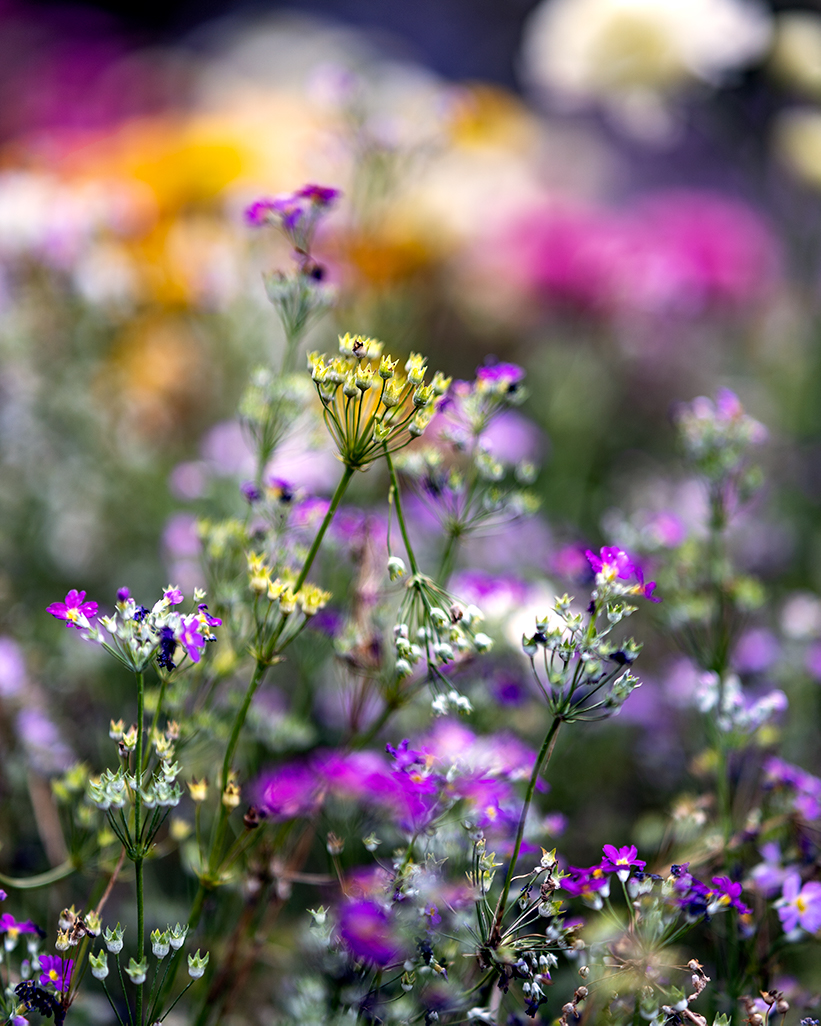 When it comes to the heading, the difficult choice is regarding if I'll keep the Samyang AF 85mm f/1.4 or not. I haven't owned this lens that long and in the short time that I have owned it I've been nothing but impressed.
You must be thinking by now, why would you sell it if you're so impressed? My main reason for this is build and longevity. This is my first Samyang lens and although the build is good and I'm very careful with it, I'm not sure how long Samyang lenses last compared to first party ones.
In all honesty I'm a bit of a brand snob, especially for third party lenses. Although I've had great third party lenses without issues, I also had a few that were a pain.
In comparison to my first party lenses from both Sony and Canon, I've had no issues at all. There can be copy variations of any brand and I'm probably just lucky, but this still does effect my decision.
In saying this the lens I'm actually interested in is the Sigma 85mm f/1.4 DG DN Art which is funnily enough, a third party lens.
As you can see from all these images the rendering is absolutely beautiful. AF is fast and accurate without any issues I've comes across. The only thing I could really gain from switching to the Sigma is a slightly shorter MFD, slightly sharper and possibly better build quality.
Currently I have the lens for sale but if I end up selling it is another thing. I haven't had any real decent offers so far and even if I don't get any, I don't know if I'll actually be disappointed or happy.
Once I do have a better idea of this, I'll be sure to update everyone.
A First For Me
Since starting photography I've always had a Full Frame camera with me while travelling.
I've always used my FF body as my go to option. For my short road trip last week, taking a FF camera wasn't really an option. We knew the weather would be bad and I'd be going to sandy places so I didn't want to risk damaging my Sony A7III.
I decided to take the lightest kit I've ever used which consisted of my M5, Canon EF-M 22mm f/2 and EF-M 32mm f/1.4. The 22mm got the most use throughout the trip and was so light and easy to carry everything.
Below is my favorite image of the whole trip which was taken with the 22mm. The only thing that could have made this image better was maybe doing a long exposure with my 10 stop filter to showing motion in the waves.
I also thought that I would take a lot more images on this trip but the weather didn't agree with me. The day before the trip the news reported we would be getting a whole seasons worth of rain in one day!
I honestly don't think we got THAT MUCH rain, but it did rain the whole day Sunday in Hunter Valley. Thankfully most of these images were taken around Anna Bay near Newcastle.
Most of the places we visited were on the cost, all beach and look kind of the same. I was actually hoping to shoot the image below as a long exposure but the wind was so intense I don't think my M5 and tripod would stay standing.
By around 5pm on Saturday the wind was cold, clouds were heavy and we could tell it was about to rain.
Below is the only shot I used the 32mm lens for. I wouldn't say that this lens is less useful but I prefer the FF equivalent of the 22mm.
On the Sunday I thought I would be shooting a lot more but with the constant rain, I didn't want to risk damaging the M5.
The image below of my girlfriend and I was taken during the short 5 minute break the rain gave us after my girlfriends wine tasting. Once again the 22mm did a great job here and if I had to travel with just that, I don't think I'd be disappointed.
Well this concludes my post and I hope you enjoy the images. If you would like to be notified whenever I make a new post, please subscribe below.