I thought I'd start this post off with something that was a massive oversight from myself and has led to a waste of the past 2 months.
Now as I've mentioned in previous posts and my podcast, we've been in lockdown for roughly 2 months now. Because of this I haven't been going out to take photos at all. I did find it strange as when I was out for my exercise, I'd see people relaxing on the grass or sometimes even taking photos.
Now I decided to have a proper look over the rules and realized I missed out one very vital part which is around outdoor recreation. Under this section, we are allowed outdoors for anything like sitting and relaxing which means we can also take photos!
I was quite annoyed with myself once I realized this as I've wasted most of winter not going out to shoot. I decided to change this right away and go out and take some cityscapes. The first photo I'll mention which is at the top of the page. This was taken with my Canon R6 and Tamron 100-400mm. I actually didn't intend to take photos of the Opera House but when I was packing up the light was so nice I couldn't resist.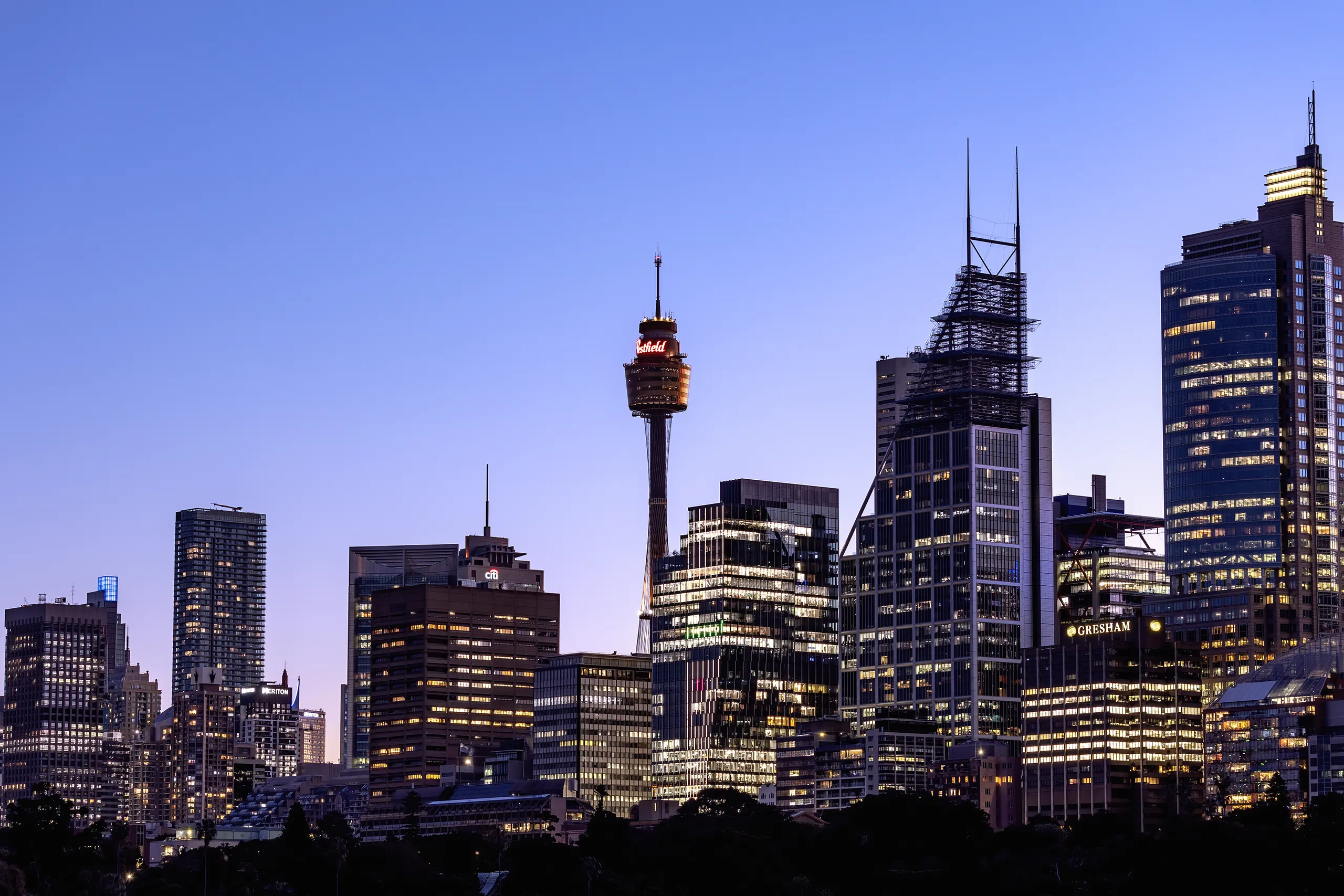 Above you can see my first cityscapes in months which was taken with the Tamron 100-400mm on my Canon R6. This year I've really got into telephoto cityscapes and grown to enjoy them. I thought it would be fun to do some of the Sydney Eye Tower so I headed to Mrs Macquarie's Chair to capture my images.
I got there quite early so spent a bit of time seeing what I could capture long exposures wise but as usual, once we hit blue hour is when things started to look much nicer. Although at first you may think the below image is just a crop of the above image, it is in fact it's own image.
As I hadn't changed spots it could easily pass off for a crop but I'm not really the type to do that. I wanted a more close up portrait orientated shot of the Sydney tower and I'm happy with how it looks. I believe the exact distance I was from the tower was about 1.6km but you wouldn't think that when looking at the image.
It's funny because I really wanted to go out and take photos but I was feeling lazy at the same time. In this situation I almost always enjoy myself every time I go out which is what I kept reminding myself so that I'd make sure I go out. Aside from this, I've been doing just casual shots around the house of my girlfriend eating her lunch which can be seen below.
I used my RF 35mm for the image above and I plan to do somewhat of a set of all her lunches while we WFH. Aside from this I have quite a few images I want to take so hopefully all this shooting prompts me to finally finish off some of my half written reviews…
I've also started a Twitter account just for my photography so you can follow that here.
One last really exciting thing is the news that the Canon RF 16mm f/2.8 will be announced alongside the Canon EOS R3. It has a price of $299 USD which is insanely good and will likely be an instant buy for me. Considering the RF 50mm f/1.8 impresses me and is only $199, this lens should almost blow me away!
Otherwise I'll end this post here. Thanks for reading and make sure to subscribe at the bottom of the page to be notified when I release a new post.