If you can't tell by the lack of posts over the past month, its been a busy time for me. It was mostly assignments at uni taking up all my time which is not fun. Now that all this has subsided for a while, it's back to shooting.
As I usually do, I've bunched a whole lot of different images into one super post for your convenience. Let's get started with Danbo.
Below is an image of my Danbo Mini. I want to start doing more images of him like I used to. The natural light in my apartment is really nice and this image was taken on the arm rest of my couch. The bokeh of the Canon EF-M 32mm f/1.4 STM worked really well in the scenario.
A Long Awaited Visit
My good friend Joey was visiting from Singapore so we managed to go out shooting a few times. He loves his blue hour Cityscapes which you can see at his website here. On the first few days, we had nice and clear skies so managed to go out to shoot at dusk.
Below is an image of the Sydney Opera House which I haven't shot much. I had my 16-35mm with me and this image was taken at the long end. I love when there's a slight purple tint to the sky at sunset so I was glad I managed to go out and shoot on this day.
The weather wasn't too cold either on this day so we didn't freeze while shooting.
Below are a few photos of us out shooting. One was a candid and the second image we tried to pose but as I was dragging the shutter, there's a bit of movement.

The featured image was taken when Joey and I went to Kirribilli for a sunset shoot. This image isn't greatly different from what I've taken before, but I still had a fun time. It was freezing cold on this day and I remember by the time the sun went down I was jumping around to keep warm.
The Kind Gift
Last but not least is a very kind gift from Joey. Some may remember that earlier in the year I posted about how disappointed I was when my girlfriend brought me the wrong mug back from Japan. That post can be seen here.
Joey had gone on a trip to Japan earlier in the year and remembered that I really wanted that Starbucks mug and was kind enough to buy it for me! The mug is below.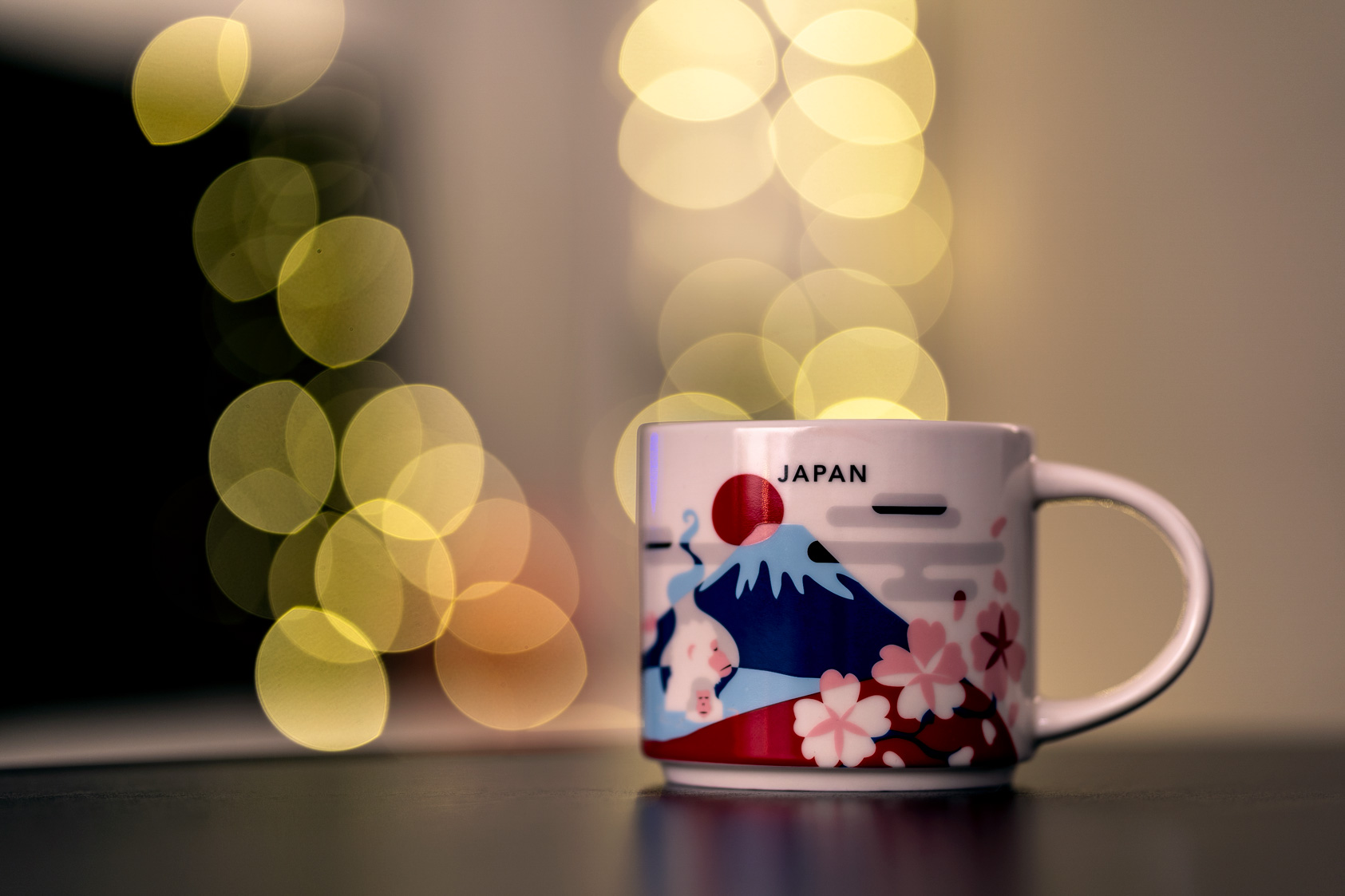 I was very surprised by this kind gesture and so thankful.
Im hoping that I get to go in a quick trip to Singapore again next year if my budget and time allows it.
Otherwise that's all my updates done and keep your eye out for my next post.